HOW TO WEAR SHAPEWEAR, CORSETS, AND WAIST TRAINERS WITH STYLE
Recently we teamed up with some our favorite fashion bloggers, who always look ah-mazing on Instagram. Wouldn't you just love to imitate their style? Well, we've got great news for you—you can, effortlessly! The secret to flawless style, day after day, whether you're dressing up or going casual, is selecting the perfect foundation for your outfit. Check out these tips on how to pick the perfect shapewear inspired by real life fashionistas—so you can rock their style no matter what the occasion.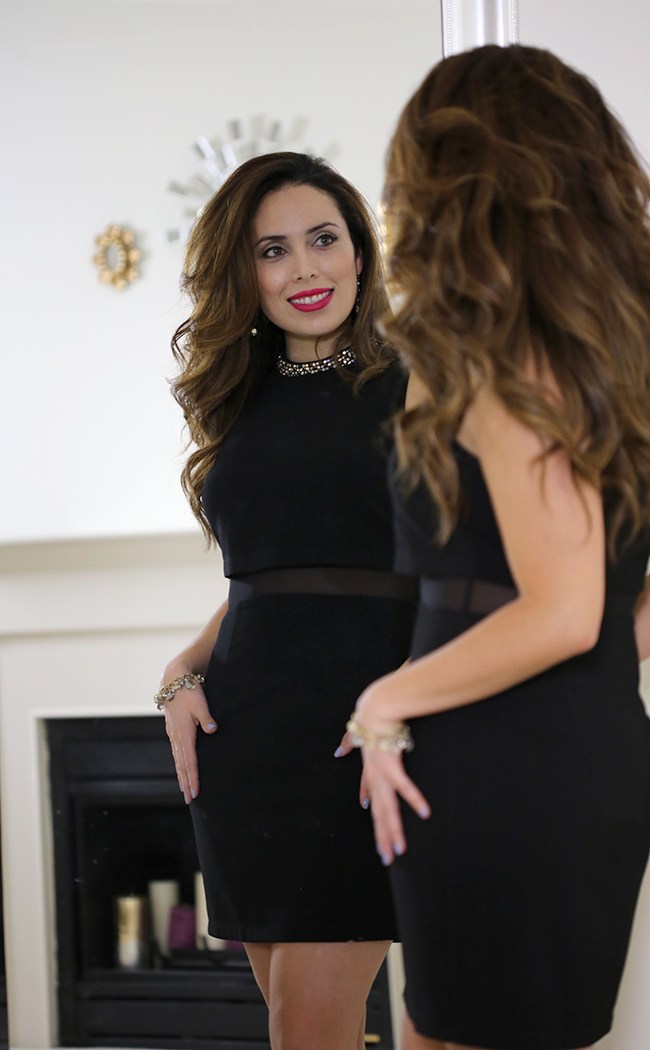 How to Pick Shapewear for the Occasion
What are you dressing up for? Your shapewear can set the tone for the whole outfit, so it's important to start your foundation right. Do you want powerful sculpting for your curves or gentle smoothing? The higher the compression of the garment, the more dramatic the results. Are you wearing a figure-hugging outfit or one with thin or light fabric? Choose from a selection of seamless options as well as those that prevent visible panty lines—whether with a thong back or full thigh coverage. What target areas on your figure do you want to focus on? Select a garment designed to help your particular need, or one that even provides all-over shaping. For a custom fit, you may prefer to pair two of your favorite shapers together for maximum results. Are you okay with a little extra perspiration under your shapewear or do you need to keep cool? There are a variety of lightweight fabrics available for warmer weather and all-day comfort. Need to go strapless? Choose a garment that provides extra support even without the straps.
The Right Shapewear to Enhance Your Natural Shape
Being familiar with your natural body type and knowing how to enhance it is a huge determining factor when picking the most flattering shapewear for you. What every figure needs is 1. creating balance between your curves on top and curves on bottom, and 2. creating a smooth foundation for your clothing to lay over. Some women to create curves while others need to minimize and control them. For starters, every body type can benefit from tummy-taming options like waist trainers, but there are many options. Consider how much coverage and compression you need as well as how much extra bust support you'd like for waist trainers and others. If you'd need extra coverage and support on top, consider an open-bust garment with adjustable straps for a customizable fit. When shaping your lower half, determine whether you need more lifting and shaping versus smoothing and controlling. An open-bottom or padded shaper can create instant curves, while a maximum compression mid-thigh shaper or bodysuit can help you keep it all under tight control.
Special Occasion Favorites
If you're dressing to impress, your shapewear is the right place to start! Are you wearing a dress? A shaping slip might be just the thing you need to create that smooth silhouette that is ideal for the dress to flow over. For more targeted shaping and control, there are many options in bodysuits that offer all-over coverage. Did you know you can get powerful, seamless midsection slimming with the discreetness of a thong back? You can also prevent panty lines with a shaper that provides coverage to the mid-thigh, although take note of how long your skirt is. You can never go wrong with a waist cincher or corset, which can help you fit into a size (or two) smaller and emphasize a narrow waist. For weddings and other formals, a longline bra or bustier is a favorite for reliable strapless support.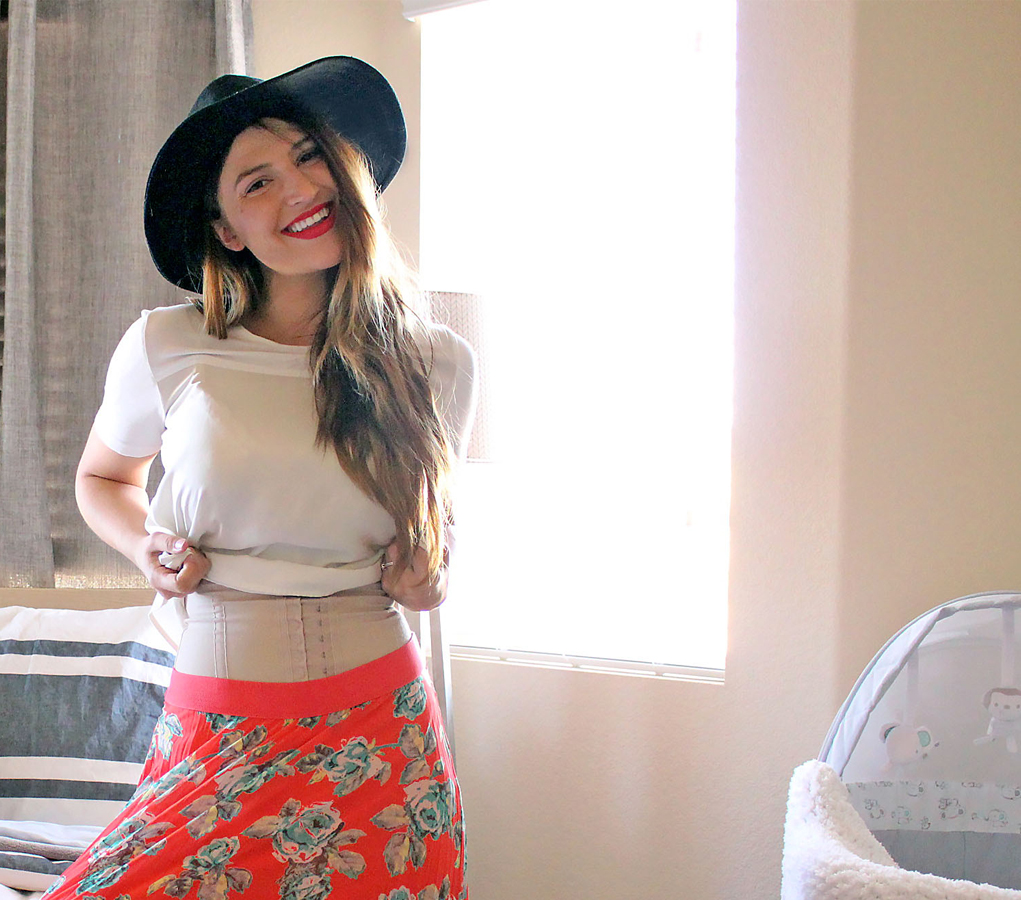 Everyday Essentials
You don't have to be dressing up for a red-carpet event to experience the confidence and poise of a fashion blogger. The trick is not to try to be someone you're not. If you have a good sense of your personal style, then choosing the right shapewear can help your natural curves shine. One simple must-have in every wardrobe is a great shaping cami. They work under almost anything! Choose an open-bust design to pair with your favorite bra, or for simplicity and comfort wear one that includes the bra. Shaping panties that shape and conceal the midsection are another easy everyday shaping solution—you might even wonder how you ever dressed without them! For coverage under skirts you'll always want a mid-thigh shaper on hand. And of course, we'd be remiss if we didn't mention everyone's favorite everyday shapers: waist trainers. We recommend you have at least two that you can rotate through your wardrobe.
How To Wear a Waist Trainer Under Your Clothes
We get this question a lot: can you wear a waist trainer under your clothes without it showing through? Absolutely—otherwise it would be impossible to follow the recommended regimen of wearing one for at least eight hours a day. The key to making it work is knowing your options. For starters, workout bands are a little bit different than everyday waist trainers. While you can wear a brightly colored workout band under your clothes, it's more likely to show through if you're wearing light colors and fabrics on top. What's more, workout waist trainers are typically shorter than other options to give you more range of motion in the gym. That's why there are also a variety of styles that come in black and nude, with fuller torso coverage—so you can keep your secret. For discreetness you should also be aware of what materials you're wearing on top, as a waist trainer's hooks and seams can show through thin fabrics. If you simply have to wear a particular top and it's not pairing well with your waist trainer, consider a no-closure waist trainer or a waist-slimming alternative like a panty shaper on the day you wear it. Just note that if you want to follow an everyday waist training regimen, you may need to plan your wardrobe accordingly based on your personal preferences.
Discover Shaping Apparel
Our favorite blogging babes make flattering style look effortless. One way to do that is to use shaping apparel to perfect your look. Some no-brainers to keep on hand are butt-lifting jeans. These are strategically cut and stitched to naturally and comfortably create a lifting effect for your backside, while minimizing your waist. You can pair them with your favorite shaping panties or waist trainer if desired. And of course there are leggings—perfect for the gym or everyday comfort. Choose the right pair of leggings for your body type as well as what you want to use them for. We love the butt-lifting effect of leggings constructed with an internal girdle as well as the smoothness and control you can find with high-waist options. There are also some great shaping tanks that work well underneath a cardigan or even all by themselves.