Description
Our customers asked – we listened! We've also designed this waist trainer with flexible steel boning for maximum effectiveness. The steel boning works together with the latex to maintain your hourglass shape, while still allowing you to bend and move easily. Three rows of large hook-and-eye closures create a strong, secure fit while allowing room for progress over time – simply move to the next row as your body changes.
Materials: Cotton 96%, Spandex 4%, 100% latex core, flexible steel boning (9)
Size Chart: Compare your measurements (in inches) on the size chart below to find the best size for you.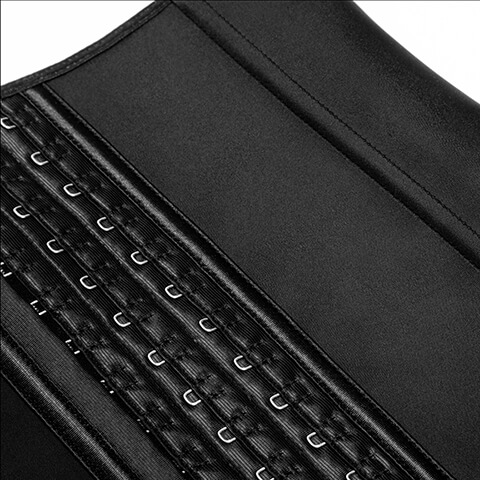 THE HOURGLASS ANGEL DIFFERENCE
Hourglass curves have never been easier. This high-compression latex waist trainer instantly shrinks your waistline by up to 3 inches, so you can look and feel your best in your most stunning outfits. The latex core stimulates heat around your midsection and increases your perspiration. So you sweat harder during any exercise, whether it's a gentle walk or high-intensity physical activity.
RESULTS
Stimulates thermal activity in your core

Sculpts 1-3 inches from your waistline

Flattens tummy and creates an hourglass shape

Increases your perspiration during physical activity
FEATURES
High-compression latex core shrinks your waistline

3 rows of large hook-and-eye closures

Cotton-spandex lining absorbs moisture and feels soft against your skin