Posted by hourglass angel on May 12th 2015
Keeping Up with the Stars Who Shape
Sometimes it's hard to keep up with all of the trending shapewear news in Hollywood! Recently we've seen several mega stars show off how they maintain their gorgeous figures.
Tina Fey
As a farewell tribute to David Letterman on the Late Show, Tina Fey ditched her dress all together and revealed how she attained those elegant curves using compression shapewear.
Kim Kardashian West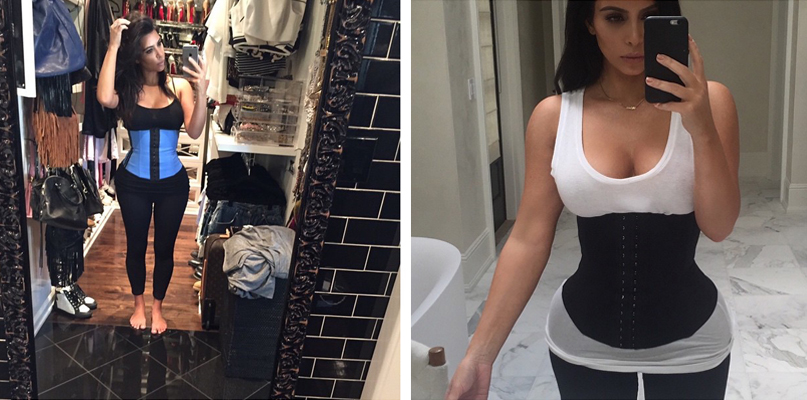 Kim Kardashian West isn't shy about sharing her waist-training results on Instagram. For some #tbt fun, she decided to pull up some old photos from about a year ago, demonstrating how waist training helped her regain her figure after having a baby.
Khloe Kardashian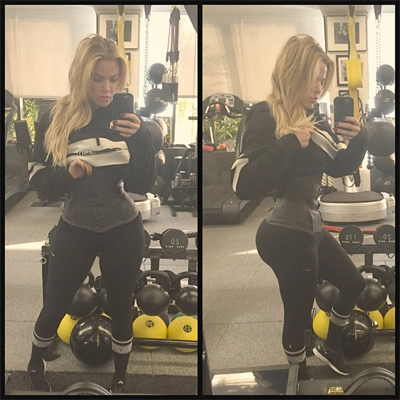 It must be a Kardashian thing. Khloe Kardashian showed off a dramatic hourglass waistline on Instagram in her waist-training corset.
The Secret to Successful Waist Training
You don't have to be a star to look like one. You can use a waist-training garment at the gym to complement your workouts, or wear one all the time for visually dramatic waist-slimming under any outfit. The Workout Band Waist Trainer by Ann Chery is one of our best sellers for the gym. For anytime waist training try the Ultimate ShapeBand Waist Cincher By Squeem 26PW.
There are several benefits to using a waist trainer during your workouts. It helps you maintain good form and prevents from putting strain on your back while targeting your midsection. It also helps you increase perspiration and body temperature during exercise to make the most of your time at the gym.
If you're looking beyond the immediate slimming effects, the key is to use your waist trainer in conjunction with fat-burning, muscle-building exercises and a clean, nutrient-dense diet. If you're not already working out regularly and you want to start waist training, get accustomed to doing some high-intensity cardio exercises first.
For you ladies looking for a more traditional, everyday waist trainer, one of our customers' all time favorites is the Black Cashmere Underbust Corset. The Classic Cincher Waist Trainer By Amia A102 is an alternative to the traditional corset-style trainer and provides additional support through the back and shoulders.