Posted by hourglass angel on Feb 25th 2014

With the Oscars around the corner, many stars are waiting for all of their hard work to pay off. They're hitting the gyms and trying last minute diets to counteract the plumping effects of red carpet cameras, but they have a secret weapon ready. Shapewear is every girl's best friend at the Academy Awards. Try any of these five shapers to instantly take 10 lbs. off your frame and enhance your best features. Perfect for the Oscars' red carpet… or the red line train to a movie.
5. Achieve Amanda Seyfried's stunning red carpet look with our Shapeband!

For a statuesque abdomen free of bumps and bulges, try the ShapeBand by Squeem. This discreet shaper instantly carves up to four inches from your midsection, visibly reducing the waistline so you appear up to three sizes smaller. It also supports the back to reduce pain and invoke confidence through corrected posture.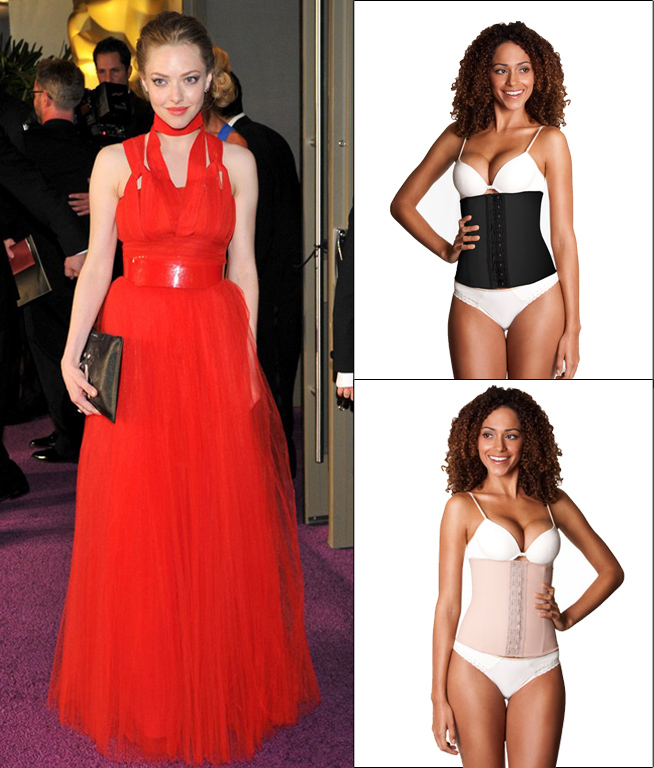 4. Jennifer Lopez's flawless look was completed with our Sophie Braless Long Leg Bodysuit!
When you need to look your best from head to toe, turn to the Sophie Braless Long Leg Bodysuit by Vedette. This all-body shaper targets the abdomen while giving special attention to the hips, thighs, and legs down to the ankle. Love handles disappear! The strong hold does not come at the expense of comfort - this light weight shaper slims the silhouette without being too warm or constricting. The underbust design, which lifts and rounds the bust, makes this the perfect shaper for a plunging neckline.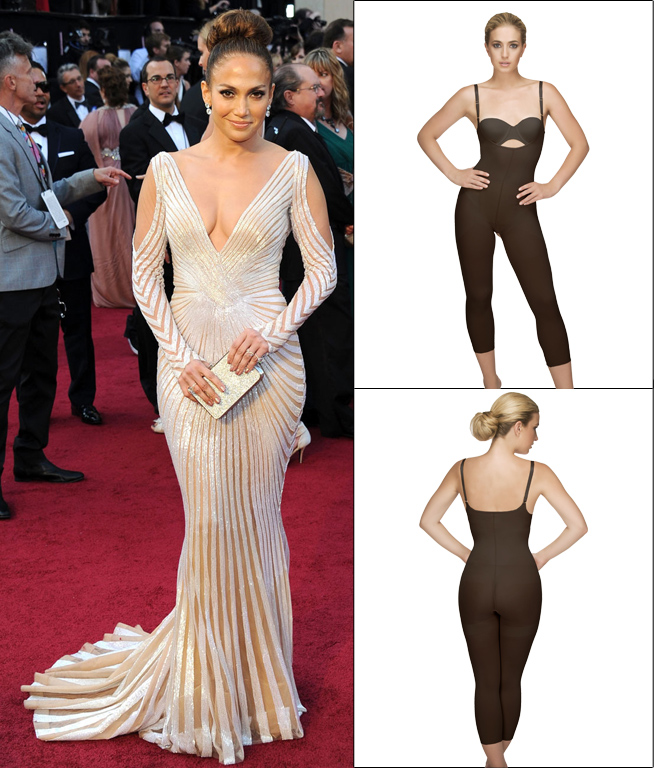 3. Set the right foundation to achieve Beyonce's red carpet look with our Mia Corselette Body Shaper!
The perfect hourglass silhouette is at your fingertips (and hips) in the Mia Corselette Body Shaper. Its tri-layer lining and latex core visibly reduce the waistline so you instantly look up to three sizes smaller. It flattens the midriff and whittles the waist while shaping the hips. Viola! Your natural curves are instantly enhanced. The underbust design lifts the bust for a voluptuous look to please any diva.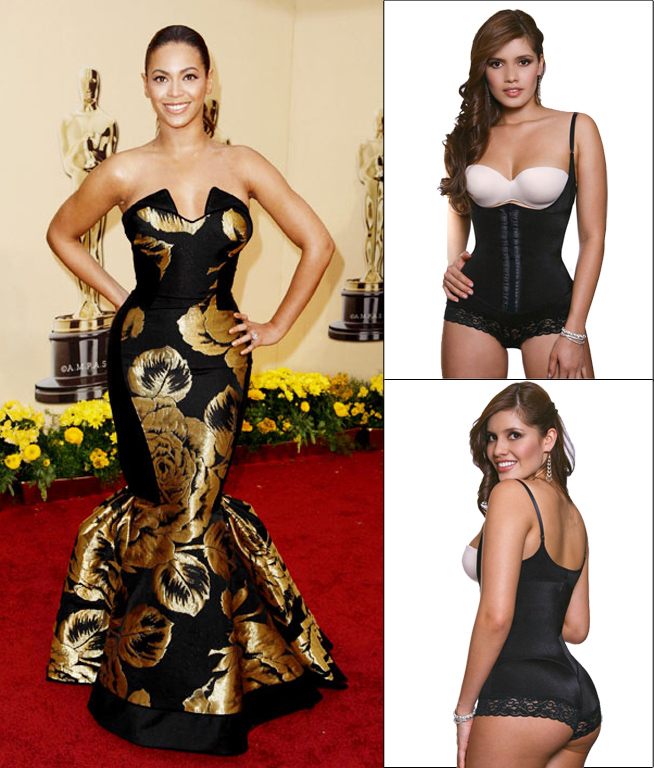 2. Octavia Spencer's sophisticated and elegant look was enhanced with our Strapless Slimming Shaper!

For a firm, all over hold and contoured curves, slip into the Strapless Slimming Shaper by Ann Chery. This shaper instantly reduces the waistline, firms the abdomen, trims back bulge, and smoothes bumps throughout. This shaper enhances and celebrates your natural curves with a unique stretch material over the rear, and an underbust design that gives the bust a little lift.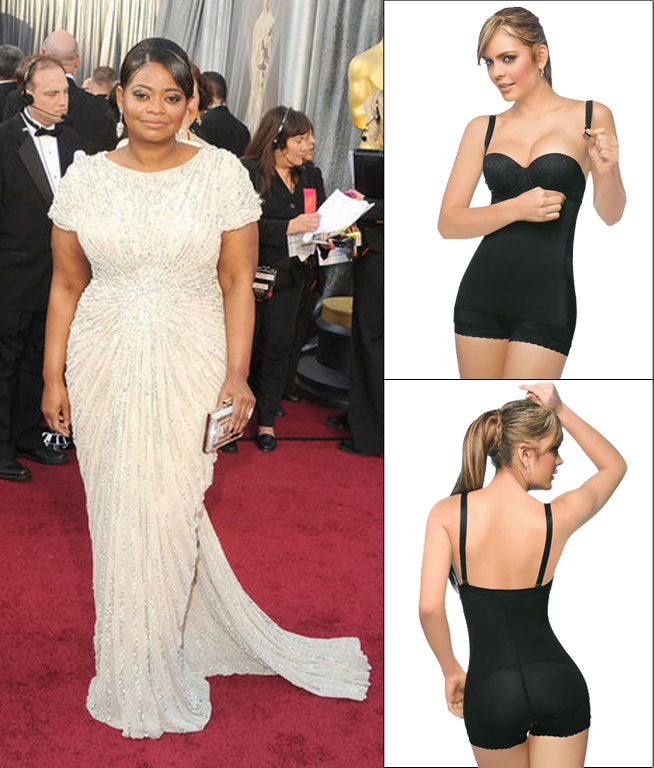 1. For a curvaceous red carpet look like Jennifer Lawrence's you'll need the Alexandra Butt Lifting Shaper!
The Alexandra Butt Lifting Shaper by Vedette has a strong hold around your curves while enhancing them. It whittles the waist down and makes you instantly look several pounds lighter. This shaper doesn't make you pick between a toned tummy and a round derriere. The open-back design and special bands boost, lift, and round the rear without padding. The underbust design and removable straps make this a versatile number you can wear anywhere. Unmissable, irresistible curves anytime you want a no-wait tune-up for your tush and waist.