Posted by hourglass angel on Oct 14th 2015
Flatter Your Figure by Adding a Corset
Halloween is just around the corner, and it's one of our favorite times of year to find new ways to wear a corset. Lacing up with a corset over the top can make almost any costume look more flattering—not to mention flirty. If you're trying to figure out the perfect, creative, sexy costume this year, check out these fun ideas that utilize different styles of corsets.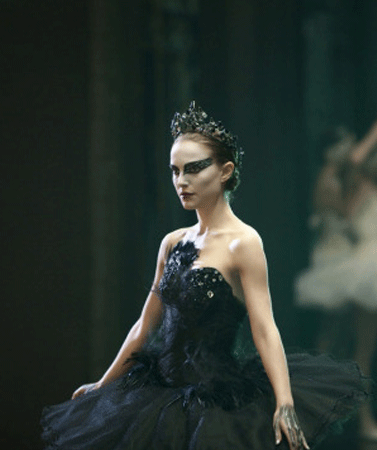 Black Swan
This has always been a popular costume, but ever since Natalie Portman took on the role in the 2010 movie the Black Swan ballerina is the ultimate combination of sexy and scary. This is a relatively easy look to put together with the Damsel Jacquard Overbust Corset By Hourglass Angel; simply add your own makeup, tights and shoes. The Black Cashmere Underbust Corset is another versatile option that you can experiment with so you can find that perfect evil ballerina look.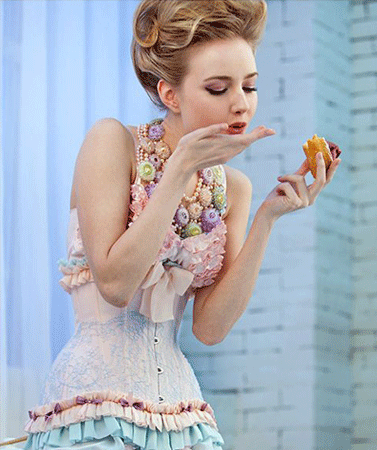 Marie Antoinette
Go classic sexy baroque. Start with the All the Frills Corset and Thong Set by Hourglass Angel and then add a baroque style wig. Piece the rest of the costume together with a flowing skirt, knee-high socks and heels.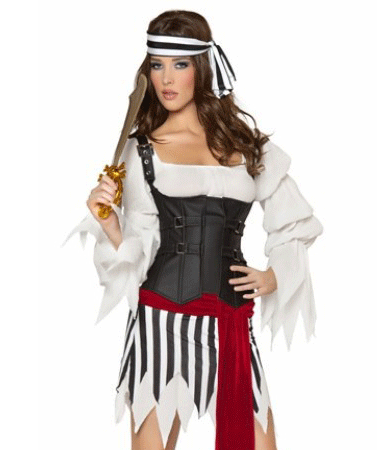 Pirate
This costume never gets old, especially when there are so many ways you can accent it. The corseted pirate look is achieved with an overbust piece like the Regal Red Overbust Corset Set by Hourglass Angel or the Leather Lover Vest Style Corset by Hourglass Angel. Simply add your corset of your pirate costume of choice along with your favorite accessories.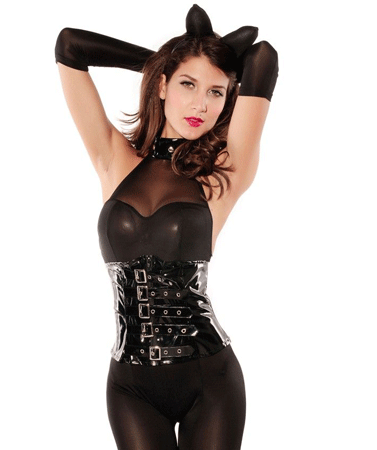 Cat Woman
Why stop at a black cat when you can go all the way and be a seductive superhero? A corset adds the extra flair you need to make this costume look phenomenal. We recommend the Leather Lover Corset Set by Hourglass Angel or the Formal Chic Ultra Lift Seamless Bustier by Va Bien.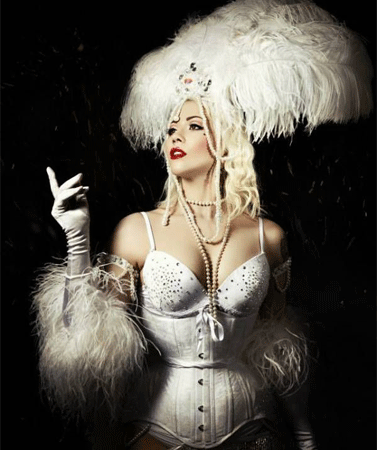 Burlesque Dancer
You can never go wrong here—plus what a great opportunity to show off some of the prettiest corsets you can find! One of our favorites is the All Laced Up Underbust Corset By Timeless Trends. Pair it with your favorite thigh-highs, heels and bold makeup, and get ready to have the time of your life.