Posted by hourglass angel on Sep 12th 2015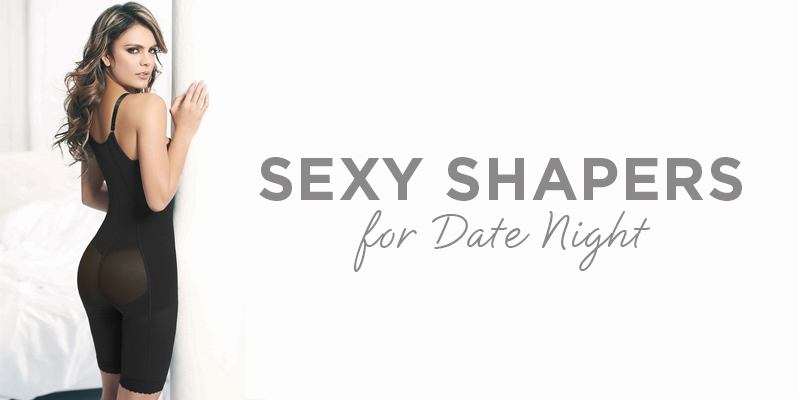 What to Wear for a Hot Night Out this Fall
If you're looking to switch it up this fall as you prepare for your date nights and other occasions, try what celebrities are loving this year: a suited, tailored look. Nothing says "strong and sexy" like a well-fitted blazer and pants. But you need the right foundation underneath.
The key to pulling it off in a flattering way is choosing fitted apparel that accentuates your curves. And for that you need our special date night shapewear. Here are 7 of our favorites:
Eva Extra Firm Bodysuit by Vedette
Sexy meets shaping in a lingerie-look body suit. Get the results you love from a strong-control garment with a great-looking design. Perfect under high waist pants or skirts.
Joane High Waist Open Bottom Enhancer by Vedette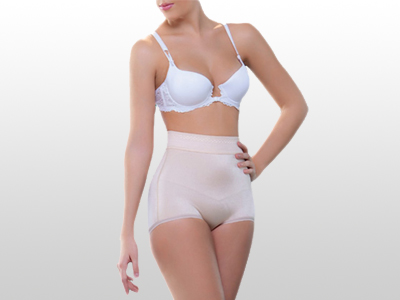 For those form-fitting suits, you may want to give your backside a lift. This brief shaper slims and trims the midsection, giving good control around the waist and lower abdomen. The open bottom design lifts and rounds your rear into a perfect full shape, accentuating your figure.
Glamour Shaping Camisole by Bodyhush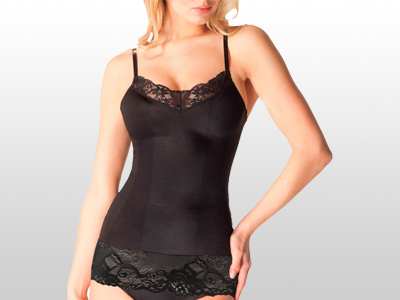 This lacy cami is worthy of showing off. Designed to slim your tummy and eliminate love handles, it features an interior tummy panel for firm control. For a sexy chic look, layer it right under your suit jacket.
Sleek Curves Shaping Slip by Hooked Up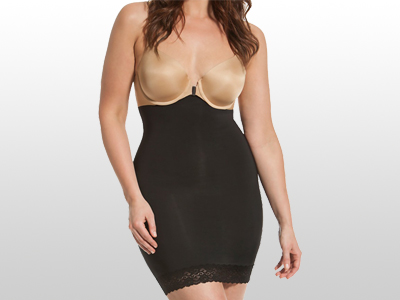 You'll never have to worry about back rolls or muffin tops again with this high waist shaping slip. It smooths and contours your figure in all the right places, comfortably giving you that hourglass look under your favorite suit.
Strapless Slimming Shaper by Ann Chery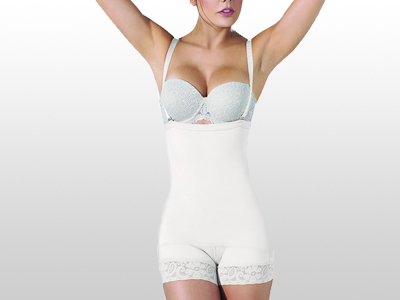 Slim up while letting your natural curves shine in this stretchy bodysuit. This light-wearing garment features a flat-belly latex panel to slim, trim and smooth your midsection, while seamless outer lining creates an overall leaner look. This works under most dress-up attire, including any type of suit.
Geraldine Bodysuit by Ann Chery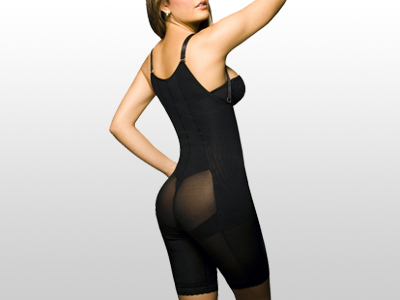 This popular bodysuit takes inches off the waist, abdomen and hips, creating a beautiful curvy shape. Its natural bust and rear enhancements work beautifully under a pencil skirt or fitted pantsuit.
Satin and Lace Torsolette by Dominique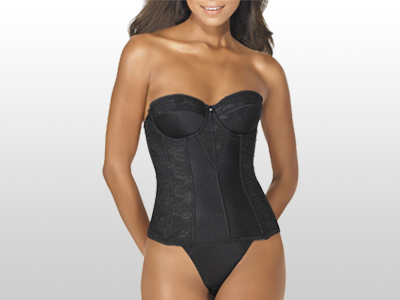 The torsolette's moderate midsection control and posture support lengthen the torso and create a slender silhouette while lifting the bust. This piece is ideal under your blouse for a slender torso underneath a suit of your