Posted by hourglass angel on Apr 26th 2016
So you've found it the perfect dress. Or at least you think so…but how will it really fit after alterations? You want it to look more than just "good." You want it to be absolutely stunning on the big day.
We always recommend taking shapewear with you when you go in for dress fittings so that your final look will be flawless. After all, it's the foundation of your entire look. But which shaper is right for your gown? Use this simple guide
Perfect Bridal Shapewear Pairings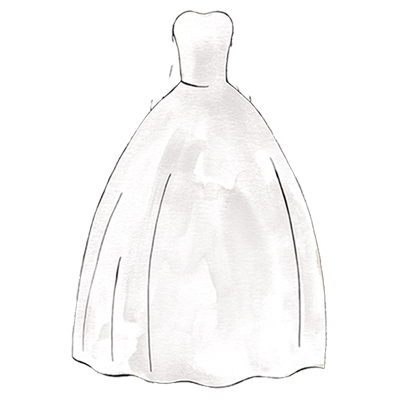 Strapless Dress + Bustier
You definitely don't want to be that girl who is constantly tugging at the top of her dress to keep everything in place. When it comes to strapless dresses, bust support is absolutely vital. That's why we have several options constructed just for the occasion. You'll want a bridal bustier or longline bra that provides firm support and lifts your bustline. These garments go further than a regular strapless bra because of the supportive and slimming boning in the bodice. Everything stays in place, perfect for a long wedding day.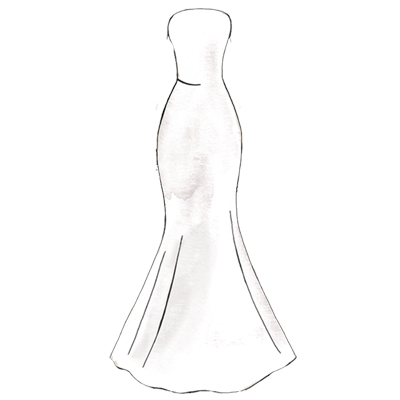 Mermaid Dress + Bodysuit
Ladies with curvy hips can look fabulous in a mermaid dress—but you want to make sure all those curves are in check. A firm compression bodysuit will accentuate all the right areas by flattening your tummy and smoothing out your hips and thighs.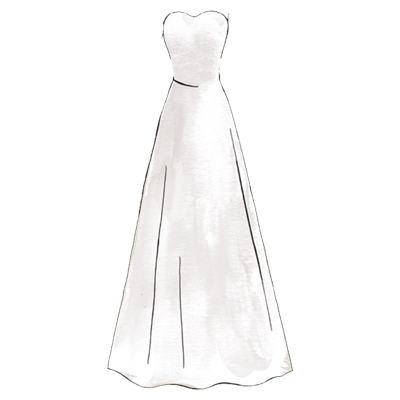 A-Line Dress + Waist Cincher
Pretty much anyone can look great in an A-line dress because it creates a waistline. Enhance that effect even further with a waist cincher that will draw in and flatten your midsection while providing the support you need under your bust. Your gown will fit and drape over your figure flawlessly.
Sheath Dress + Thong Shaper
If you are tall and slender, you can turn a lot of heads with a sheath dress that drapes over your figure and delicately highlights your curves. Smooth everything out with a thong shaper that will keep your midsection in check without revealing a pantyline. Or, if you want more shaping for your butt and thighs, choose and open-bottom shaper that will give you a natural lift.