Posted by hourglass angel on May 15th 2016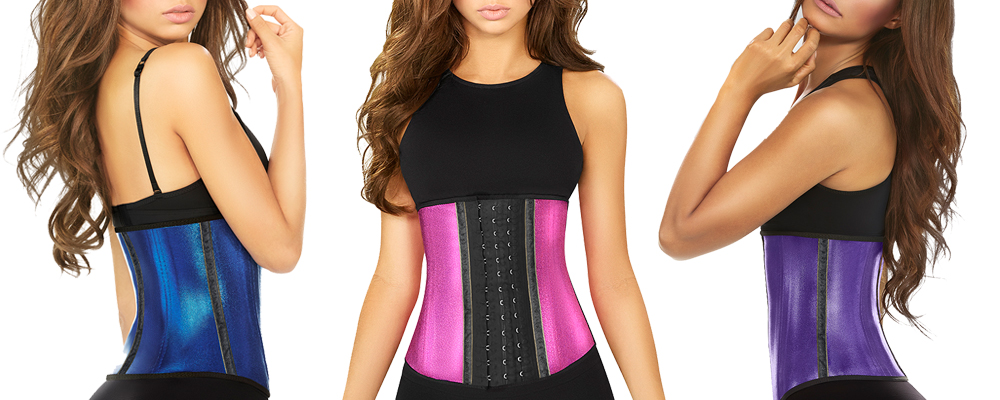 Why Everyone Needs Ann Chery in Their Closet
When it comes to slimming down and particularly waist training, Ann Chery is the name everyone knows. This brand is a favorite among our customers for several reasons:
Quality materials and construction
Powerful slimming results
Wide variety of garment styles for outfit and occasion
Fun eye-catching colors and prints
Ann Chery offers so many different shapers, it's hard to choose our favorites: waist trainers, workout bands, everyday cinchers, bodysuits, body wraps … the list goes on and on.
Each of these styles will leave you looking sleek, slim and sexy in a snap. But don't take our word for it. Check out what our customers are saying about Ann Chery:
"I couldn't be more pleased with this item. I received it quickly and couldn't wait to put it on. I am 5'3" with not the longest torso. It fit perfectly. I wear it daily while working (under my clothes) and find it to be very comfortable, yet very very firm. The compression keeps things where they need to be. I have noticed it is becoming easier and easier to get this tight thing on. I have another row of hooks that will be the final phase of contouring my waist line. I can't wait. I love the results. I would recommend this to anyone who is looking to minimize their waist. Not to mention the posture that you get when using a corset is priceless. I would order it again and again. Thanks Hourglass Angel."
Great addition to my workout routine
"This has been a great addition to my workout routine; not just because it makes me look so much better in my workout clothes, but it supports my back. I'm so glad that I made this purchase!"
Faja Deportiva 3 Hook Workout Waist Trainer By Ann Chery
Absolutely Worth It!
"So I have been using this waist trainer for about 1.5 weeks and I have dropped 5 pounds already. I had been training for 2 weeks prior to that and I was not able to drop any weight. My waist is looking great! Definitely a must have!"
Great product!
"WOW what a difference this makes! It gives great back support for one; it also whittles my waist in. Right now I am up to 6 hours a day of wear. I am combining healthy eating and exercise as well."
Clasica Latex Waist Cincher By Ann Chery
I love the latex cincher
"I love the latex cincher 2025. It drastically holds everything in. It looks smooth under your shirt. And it gives me a shape that I never had. I've only had it for a week! I am certain if I continue wearing it, my waist will get smaller."
Win Win!
"I started with the work out waist trainer and moved on to Clasica Latex once my stomach slimmed down. I truly love this new waist trainer. I can wear it at night and wake up without any back problems and I can also wear it during the day to help my posture while I am working on the computer. It is comfortable and at the same time it is figure flattering!"
Love it!! Love it!!! Love it!!!
"I got this because I have the exact same one without the straps and felt that with back and straps my back wouldn't show as wide. I've had the other one for 2 months but probably wore it for 20-25 days and this one for about 3 weeks. So far I've lost 6 pounds and 3 inches off my waist. I bought a workout Ann Chery waist trainer on eBay but it rolls down and doesn't stay firm like these. So now I'm only buying directly from Hourglass—that way I can ensure they're authentic."
--
Do you have a favorite Ann Chery shaper? We want to know! Leave a comment below or add your review to the product page.