Posted by hourglass angel on Jun 2nd 2015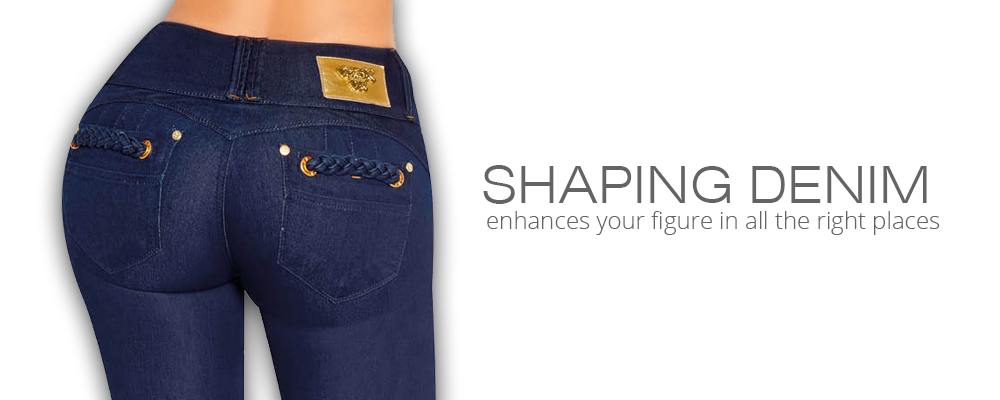 Find Your New Favorite Pair of Jeans
Have you ever had the perfect pair of jeans? The ones you go to again and again because they're comfortable, stylish and enhance your figure in all the right places? If you don't have this feeling about any of the denim in your drawers, you are missing one of the most essential pieces in any woman's wardrobe.
Sometimes you need shapewear for that perfect look in combination with your denim, but with shaping jeans you can look flawless without any extra help. They look like regular jeans but act like shapewear!
Here are several ways you might just love shaping denim:
Lift and shape your rear
Butt-enhancing jeans are aptly named. Without any padding, these jeans enhance the curves you already have through innovative stitching and shaping. They lift your derriere, making it look rounder, fuller and perkier. They are sometimes called "Brazilian jeans" and are incredibly popular in South America for the way they highlight sexy curves.
Slim your hips and thighs
Do you steer away from a skinny cut because you're self-conscious? No need to worry in shaping jeans, which create slimmer, smoother legs and hips. Try any slimming jeans from Caribbean Shape for a slimmer, firmer look.
Control your tummy
Nothing's worse than muffin top or a poochy belly when wearing otherwise fabulous jeans. Shaping jeans jeans come with varying degrees of high waist finishes, helping you create a slimmer waistline and emphasizing an hourglass shape.
Be sexy AND comfortable
Think those loose, baggy jeans are your best option for the weekend? Just try shaping jeans for a day and you'll change your mind. Not only will you look much more attractive in jeans that enhance your figure, you may just find that they way they mold to your shape makes you feel more comfortable too.
Choose your style
At Hourglass Angel, we have multiple washes, colors and styles of denim to choose from, so you can customize your look for any day of the week. You might just want to have a few so you can look your best in any outfit.