Posted by hourglass angel on Oct 27th 2014
5 Shapers That Will Transform Your Silhouette
Are you looking for a way to transform the shape of the silhouette you see in the mirror? There's no need to be frustrated when that dress just doesn't look right or those sexy pants create an unflattering muffin top. If you need a transformation, look no further than these 5 revolutionary body-shaping solutions.
If you're hesitant about relying on an undergarment to look great, there's nothing to be ashamed of. Most women still have some annoying trouble spots on their figures no matter how much they exercise or watch what they eat. Even the most beautiful celebrities need a little help from shapers!
All of these shapers are designed to be seamless, so you'll never have to worry about revealing your little secret.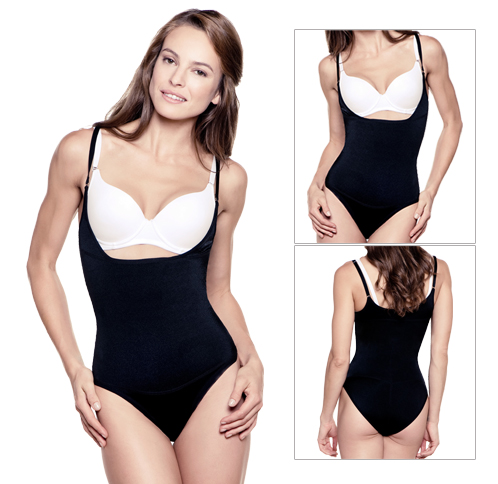 Watch as up to three inches melt away from your waistline immediately in this customer-favorite shaper. It provides firm shaping and coverage for the entire torso under the bustline, so you'll never worry about love handles or muffin top again. All that shows under your clothes is slim and smooth curves.
2. Vedette Harriet Open Bust Front Closure Shaper in Thong
Say goodbye to inches on your waistline as well as visible panty lines. In this supremely effective midsection sculpting shaper, you'll never look or feel sexier. It works with any bra, so you can use it with a variety of styles, whether you're dressing up for a night out or you want to look professional and sharp.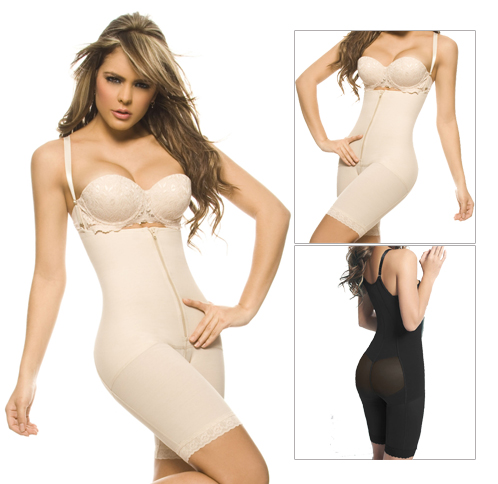 3. Ann Chery Geraldine Bodysuit
It is possible to enhance every inch of your figure with a superior bodysuit, and this garment from Ann Chery doesn't disappoint. Zip yourself into this one-piece garment and watch as your midsection, and hips slim down while your butt shapes up. Ladies absolutely love how just one shaper does so much.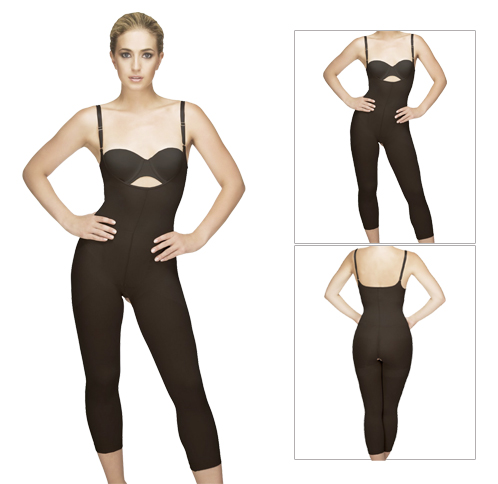 4. Sophie Braless Long Leg Bodysuit by Vedette
In those clinging skirts and dresses as well as tight pants, you want your legs to look long and sexy. This long leg bodysuit is the solution that adds length to your whole figure with a slimming effect from under the bust to your calves. It's lightweight too, so you won't break a sweat about your sexy little secret.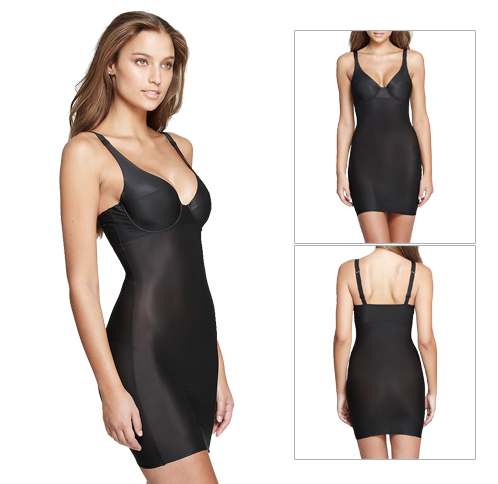 5. Smooth Silhouette Shaping Slip by Yummie by Heather Thomson
For many special occasions requiring cocktail dresses and other formalwear, nothing beats a classy slip. This shaping slip does the job, slimming and smoothing down your midsection, butt and thighs, while lifting your bust. And it won't slip or ride out of place. It helps your loveliest dresses fall perfectly into place for your most flattering looks.