Posted by hourglass angel on May 25th 2012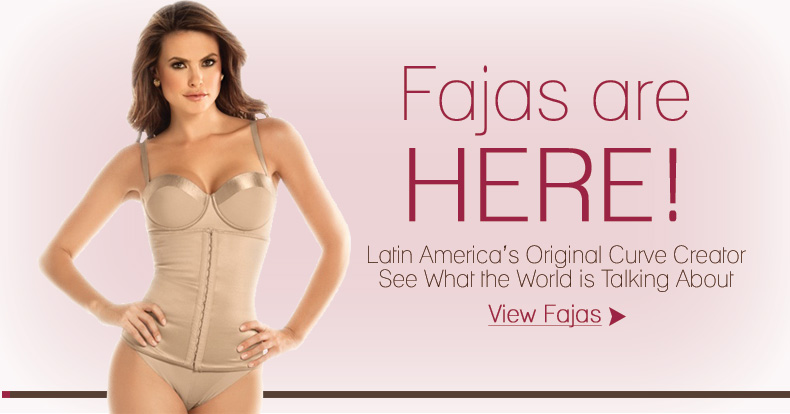 With recent articles in publications such as the New York Times profiling the explosion in popularity of a garment called a "faja" you may have wondered just what this miraculous midsection makeover was.
What is a faja: a faja is a South American style waist cincher. While there are varying strengths and styles of fajas, they all reshape the midsection, with rows of boning and hook-and-eye closures so that you can size down. Fajas are popular because of the dramatic results they provide. And in fact, if you're an Hourglass Angel customer, there's a very good chance you're wearing a faja right now! Some of our most popular products from the Squeem line are fajas. If you're wearing a SlimVest or SlimBand you're ahead of the curve on this south of the border trend.
But Squeem isn't the only brand of faja we carry. An example of a faja with lighter control would be either the Slimming Waist Cincher Shaper (018624) or the Slimming Waist Cincher with Latex by Leonisa (015695). These offer great results with a slightly lighter touch than our most powerful garments.
So if you're ready to try this trimming trend, fear not: FAJAS ARE HERE!