Posted by hourglass angel on Sep 28th 2012
Ghouls Just Want to Have Fun: Our Halloween Guide to Going Out in Style
With Halloween on the horizon, the spectre of creating a sexy costume may have you spooked. We all love to amp up the oomph, perhaps raising the hemlines and allowing those plunging necklines to fall. Many women choose to incorporate an underwear as outerwear approach into their Halloween ensemble. Finding the right balance of over-the-top and under wraps is key. That's why we've selected some of the essential pieces you'll need to put together a positively perfect look that's classy, curve-enhancing and appropriate for the season's flirty affairs.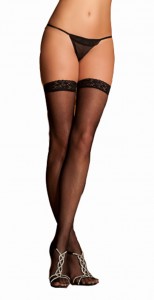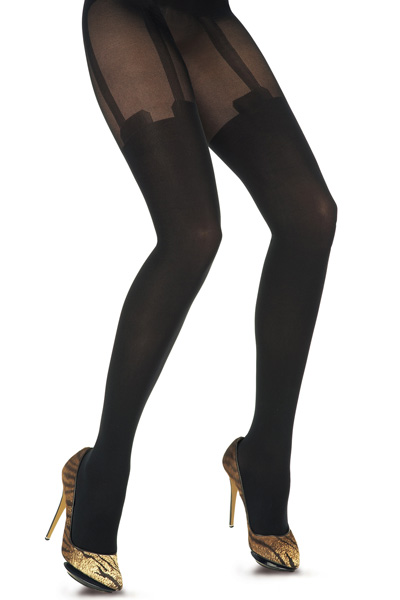 If you're wearing something daring like a short skirt, or even perhaps a petticoat, a pair of thigh highs are an absolute must. We love the Lace Top Sheer Thigh Highs from seduction experts, Rene Rofe. They'll give just enough coverage, while slimming and evening the tone of the legs. The work wonderfully with a garter belt.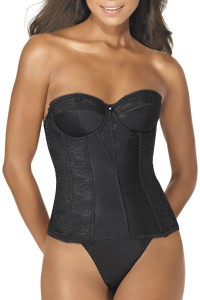 Next up, for an 80's effect or any other lingerie-inspired look, a bustier is almost certainly going to be the beginning of your costume. Fans of a Madonna-esque style may be inspired by the Satin and Lace Torsolette by Dominique. And if you're looking for a basic, goes-with-anything-bustier you absolutely must check out the Strapless Convertible Bustier Bra by QT. This smoothing piece could be the start of so many sexy looks!
A corset is a Halloween helper you'll want to incorporate for all-year use. Investing in a genuine corset when it's time to play dress-up is a wonderful way to introduce this heirloom quality garment into your closet. Many off-the-rack costumes feature some version of a "corset," but don't offer the slimming, shaping and support of the real thing. Spend the extra money for a tight-lacing corset with a busk and steel stays to create a silhouette you'll want to show off whether it's Halloween or not. Two of our favorites (and our most versatile beginnings for a costume) are the Red and Black Silk Underbust Corset and the Purple and Black Silk Underbust Corset. Whether you're going to the ball as the Queen of Hearts or a sexy Disney villain, these are the place to start.
And if you're looking for a complete costume, for going out or staying in, we carry a wide selection. The My Angel Baby Costume is a heavenly set that promises to raise your spirits high. The Highway Patrol Officer Dusty Roads Costume shows off your dangerous curves and sets engines revving. And of course, the Officer Flashy Costume is sexy enough that he'll beg to be taken into custody.