Posted by hourglass angel on Jan 27th 2014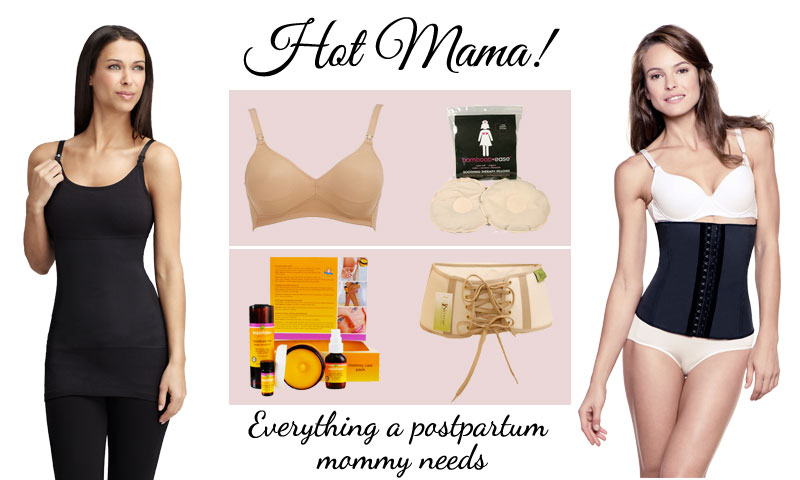 Being a mom is great. Dealing with postpartum body changes - not so much. HourGlass Angel offers a wide assortment of shapers that slim and also support the tummy and abdominal muscles while they heal and reform. The Almighty Cincher by AMIA is a best seller because it visibly reduces one to four inches instantly while boosting thermal activity and firming the midsection for long-term results.
In a time when everything is sore and swollen, make sure to breastfeed in ease with the Smooth Soft-Cup Nursing Bra by Anita. Its molded, wireless cups support and shape the breast while the nursing flap clasp can be effortlessly opened and closed with one hand. The Stretch Nursing Tank by Yummie Tummie also allows for comfortable, discreet nursing, but also provides tummy control that you can pair simply with jeans. For an especially sensitive chest, try the Bamboob-ease Soothing Therapy Pillows, which calm swelling and discomfort with two-sided, temperature control pads with all natural flaxseed filling.
While you and everyone else dotes over the new baby, don't forget about yourself! Mommies need some extra TLC while they're taking care of everyone. The Mommy Care Pack by Mambino, often seen at baby showers, includes belly butter, face cream, aromatherapy for both mommy and baby, and toning oil that are safe for nursing moms to use to look and feel great. A happy mom means a happy baby!