Posted by hourglass angel on Feb 14th 2016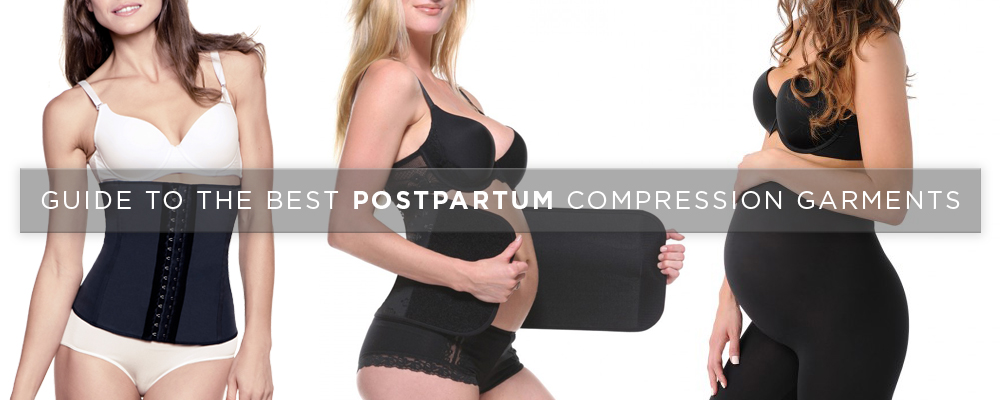 Guide to the Best Postpartum Compression Garments
For years, abdominal wrapping has been a regular practice following childbirth in countries around the world. For some reason, it has only recently gained momentum in the U.S.
Wondering if postpartum waist trainers really work? Here's what happens to your body following childbirth:
During pregnancy, your body releases hormones that help it to stretch out to accommodate for pregnancy and childbirth. After you give birth, these hormones remain in your bloodstream for several months while you recovery your pre-pregnancy shape. Combine this with abdominal muscles that are stretched out and weak, and you have a pretty loose midsection after baby. It's no wonder most women still look pregnant for quite some time after delivery.
What's more, you retain a lot more fluid when you're pregnant (1.5 times your normal fluid)—this is why many women experience a lot of swelling in the hands and feet. If you receive an IV during your delivery, you'll also experience maximum fluid retention.
In other words, you can feel like a squishy, stretchy balloon after your baby is born.
Here's where postpartum waist training comes in.
The gentle compression of a postpartum waist trainer or girdle has several benefits.
Getting Your Pre-Baby Body Back
Waist trainers compress your belly to conceal post-pregnancy weight and restore your silhouette to its pre-baby appearance. You don't have to wait for your figure to naturally change on its own. You can use a postpartum waist trainer to create the appearance of slimmer, firmer waistline instantly.
Maximizing Workouts
Waist trainers also help you deal with all of that extra water. While your body is naturally going to flush it out anyway, a waist trainer helps stimulates heat in your core, especially while you work out. This helps increase perspiration during exercise, so you know your workouts are really working.
Supports Your Core and Back
Another benefit of wearing waist trainers after giving birth is the gentle support it provides to your abs and back. Wearing the garment feels good, especially if you've been carrying baby all day.
C-Section Coverage
If you underwent a C-section, a waist trainer can also help you move about more confidently without worrying about aggravating the incision, since it will be covered snugly by the garment.
Corrected, More Confident Posture
A compression garment will give you corrected, more confident posture – which is not only good for your back, but also provides a boost to your self-esteem.
Now the fun part: which option is best for you?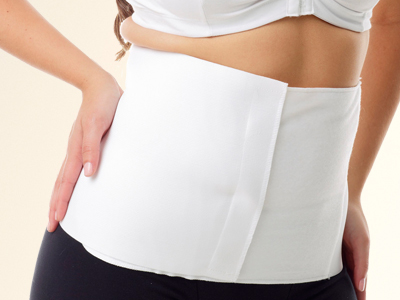 We recommend this option for those immediate days following your birth, for gentle compression support.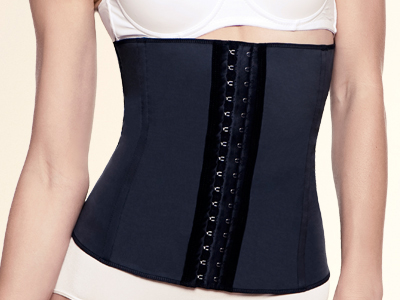 After the first few weeks, switch to firmer compression. Adjust the clasps as you continue to size down.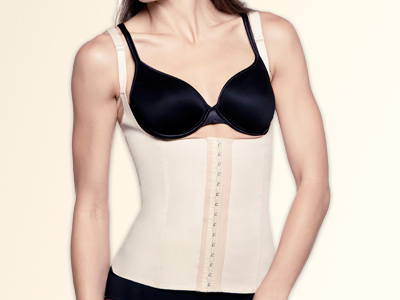 Get the same benefit as a cincher, with extra support for the bust and back.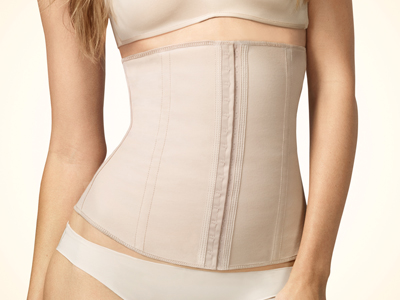 If you enjoy the feeling a waist trainer provides, you may continue wearing it even after you've lost your pregnancy weight. This cincher works beautifully under professional attire.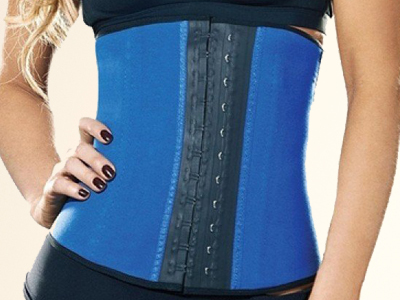 Once you have the okay from your doctor, you'll want to start working out again following the delivery of your baby. Try this workout band, designed to help you sweat harder and intensify the thermal activity in your core.