Posted by hourglass angel on Oct 12th 2015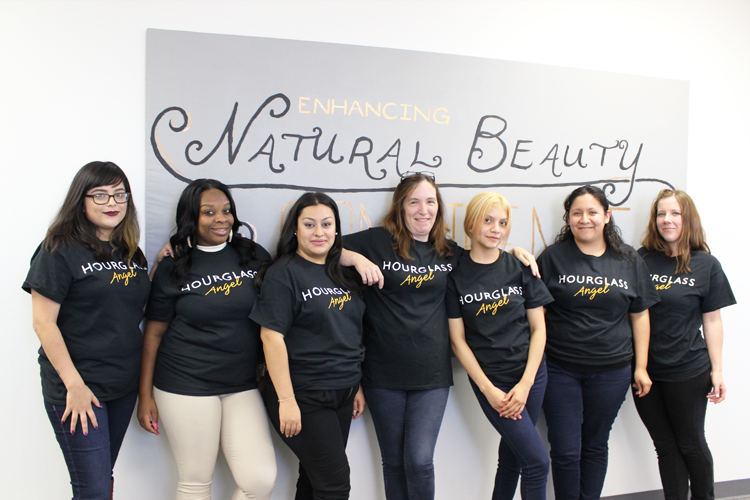 Customers Share About Their Outstanding Experiences
We hope you have enjoyed the past week as we revealed our shapewear stylists who work tirelessly to revolutionize your Hourglass Angel experience. These talented women love to help customers, and we'd like to highlight the impact that they can provide to your shopping experience.
If you ever have questions about what to buy, these stylists will help you find exactly what you want according to your needs. You'll receive a personalized experience based on your short- and long-term goals, your preferences, body shape and lifestyle. Your shapewear wardrobe will best suit you. You can reach them at 877-442-4530, on live chat, or at info@hourglassangel.com.
And don't take our word for it; here are what Hourglass Angel customers are saying about our customer service professionals:
"I'm in love!! Daisy was so nice and very helpful in helping me find the right garment for my particular needs. I definitely will be purchasing more from this company. I highly recommend you great product and also very easy to clean. " –Melanie L.
"Great product and customer service!! I first ordered a size XL but after receiving it I noticed that it was too small. I contacted customer service and spoke with Mykeshia. She was very helpful by walking me through the exchange process and making sure that I chose the correct size, which was an XXL. The exchange was very quick and easy. I now have the correct size and I am enjoying the product so far. I will definitely order again." –Darlene W.
"I took a lot of time with your support person, Megan, and she was informative and extremely patient. She provided me with information that allowed me to make the purchase right away. She should be commended for her work ethic." –Cindy
"I liked Jen :). She was very helpful and she needs a raise or a kudos from her boss." –Anonymous
"Elida was great at answering my questions and directing me to the right product for my needs. GREAT customer service" –Anonymous
"There are so many waist trainers out there and it is hard to trust what is good for your body type. I talked to a representative named Maritza and she was very helpful. It was nice to have assistance directing me to what I was looking for." –Jenn
"I sent back both cinchers but I love your products and plan on ordering in the future. Claire gave great customer service to me. I love your website and products. Even though I sent back both body shaper cinchers since they were too big and long, I still wrote a review on your company and customer service." –Pamela O