Posted by hourglass angel on Aug 28th 2016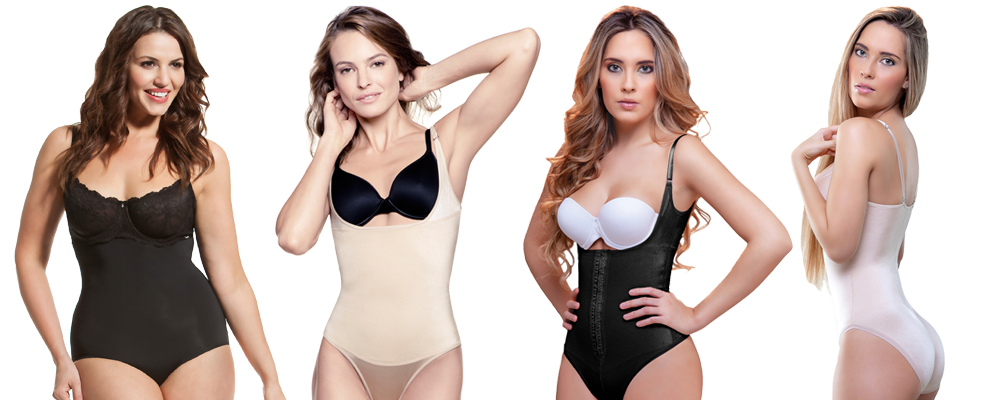 Ordering something online that should fit your body like a glove can be a little scary, right? Don't you wish you could try out each garment personally and really know what you're getting? Oh wait, you can! (In the comfort of your own home, at that.)
We think we have a pretty good system going here at Hourglass Angel – because we're committing to matching every customer with the perfect shapewear for her body and goals. Here's what you can do to ensure that you can get exactly what you want when you order online.
Do Your Research
Before you place your order, we highly recommend browsing our website thoroughly so you know what your options are! For some very helpful tips that you might not have considered, browse our blog and subscribe to our emails. We're constantly releasing new guides to buying and wearing shapewear, waist trainers, corsets and other garments.
Know Your Body Type
Do you know your body type? Someone who is a natural hourglass shape is going to have different needs than someone with a "curvy-on-the-bottom" shape. By understanding your body type correctly, you can target which curves you want to enhance and which curves you want to minimize for a balanced look overall.
Determine Your Shaping Goals
Do you know your trouble areas and what your shaping/smoothing goals are? This will help you decide what level of compression and shaping power you want. A garment with light compression is effective for smoothing, while maximum compression garments provide firm support and sculpting. Understanding the difference will help you find the shaper that meets your goals.
Pick the Right Size
This one is a biggie! It is very important that you take accurate measurements and select a garment in the correct size! Follow our sizing charts for each garment very closely. Remember, if you're in between sizes, we always recommend going a size up for the best results. To make sure that you're taking your measurements correctly, please check out our sizing guide.
Read the Reviews (and Leave Them, Please!)
All of our shapewear is customer-reviewed. Even if someone has left a negative review, keep in mind that often means the garment wasn't what they were looking for—but it might still be what you are looking for! Read carefully to help narrow your search.
Talk to an Expert
Our stylists love helping our customers find exactly what they need. And they use a lot of the shapewear themselves, so they know what they're talking about. If you've done your research and you still have questions, we're happy to take your call.
Try It On
Be sure to try on your shapewear as soon as you receive it (wearing panties underneath the garment, when applicable). Don't remove the tag until you're absolutely sure you want to keep it. Be sure you step into your shaper (don't pull it over your head) and make sure you're fastening it correctly. Don't wear it longer than a few minutes for trying it on—until you're sure you want to keep it.
Exchange It
It happens to the best of us…sometimes an order just doesn't work out. That's why we have a guarantee: you can return your order within 30 days of your purchase for an exchange or full refund. See here for our return/exchange policy.