Posted by hourglass angel on Oct 1st 2015
Help Us in the Fight to Beat Breast Cancer
It's October, which for women means it's time to wear pink ribbons and other pink attire to raise awareness about breast cancer.
While the color itself is really fun to wear, don't forget the true purpose behind it. Each year it is estimated that over 230,000 women in the U.S. will be diagnosed with breast cancer and more than 40,000 will die. Yet this disease is very survivable; there are over 2.9 million breast cancer survivors alive in the U.S. today. Many of them have survived because of early detection. Forty percent of diagnosed breast cancers are detected by women who feel a lump (source: National Breast Cancer Foundation, Inc.®).
One of the best ways to help women fight this disease is to help is to educate them with the knowledge they need to prevent it and get through it. That's why we support the National Breast Cancer Foundation. Its mission is to help women now by providing help and inspiring hope to those affected by breast cancer through early detection, education and support services.
The NBCF offers several key programs.
The Early Detection Plan helps women be proactive about their help detecting breast cancer in its early stages and increase their odds of survival.
Beyond the Shock is an educational resource for those affected by breast cancer so they can gain a better understanding of the disease.
The National Mammography Program partners with medical facilities across the country to provide diagnostic breast care services and free mammograms to underserved women.
The Patient Navigator program helps patients overcome the barriers of cost, fear and misinformation surrounding breast cancer and its prevention.
The Breast Health Education Program provides breast cancer education and early detection services to women at community outreaches across the U.S.
The NBCF also works with the finest scientists in the world by providing funding to research efforts.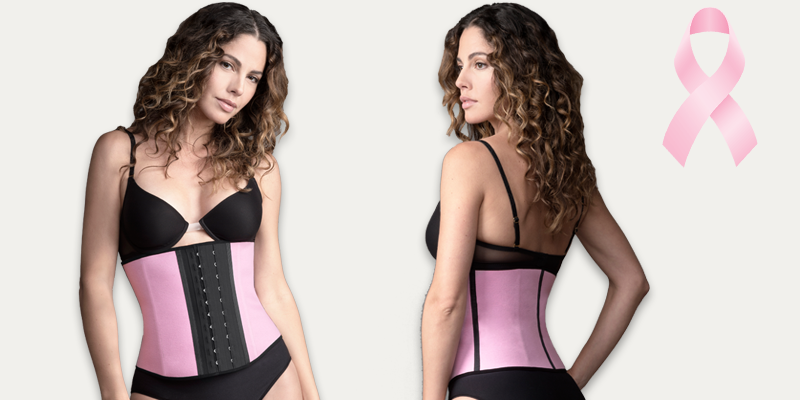 We whole-heartedly support the NBCF. Throughout the month of October, $1 of every pink Active Band Waist Trainer by Amia we sell will go to the National Breast Cancer Foundation. The Active Band is designed for workouts and can be part of a healthy, active lifestyle.
Join us in October to help as many women as possible beat cancer. Wear pink and join the fight!