Posted by hourglass angel on Jul 10th 2012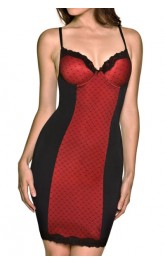 Even if you love the look that comes with a great shaper you may not love the idea of adding another layer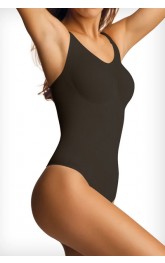 on a long hot day. Fortunately there are many options for shaping and sculpting curves that ensure you won't be sweltering in these hot months. Choosing the right lightweight shaper for summer fashions will help you keep your confidence and cool no matter how high the thermometer rises. Here are a few of our favorites!
Proving that shaping can be sexy and easy-wearing, the Glamouflage Luxurious Shaping Slip by Skinnygirl Smoothers n' Shapers 7070, is a perfect piece for smoothing out little lumps and bumps under your favorite sundress. It's pinup pretty styling and airy mesh make it a fan favorite in any season.
When temperatures rise, many of us turn to sheer fabrics to beat the heat. If you want all-torso smoothing without worrying about show through, the Bodysuit With Thong by SlimMe MSM-120 is a wonderful option. This seamless shaper is light enough to wear comfortably and eliminates lines under delicate fabrics.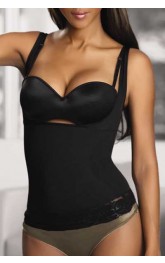 Need a little easy trimming up top? The Braless Seamless T-Shirt by Co'Coon 2477 is a tank style shaper that's perfect for warm weather. Its underbust style design allows you to wear your own bra and makes it the perfect accessory for a variety of necklines.
And last but not least, the feather light High Waisted Thigh Shaper by Slim Me MSM-108 is a shorts style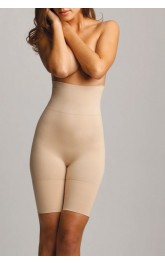 shaper that would work beautifully under anything from a breezy skirt to a delicate linen pant.
Don't skip the shaper when it heats up. These airy accessories are all you need to smooth and slim no matter what temperature you're in.