Posted by by hourglass angel on Jan 19th 2014
Every body is different and while we use shapewear to enhance our shapes and get extra support, there are some things that we cannot change. When the distance between your shoulders and your natural waist is shorter than average, you are short-waisted. The opposite is true for those with a long torso. Luckily there is perfect shapewear for your long or short torso so you can get what you need and get out the door looking great!
Women with long torsos have a hard time finding shapewear or other tops that reach down to the waist, making tucking in a shirt nearly impossible - and don't even get started on low-rise jeans. This poses a problem when selecting a midsection shaper because many women seek to control the lower tummy, which is often left exposed in this situation. Most enhancing bodysuits don't fit because they do not stretch enough vertically and will end up being too tight in the gusset.
LONG TORSO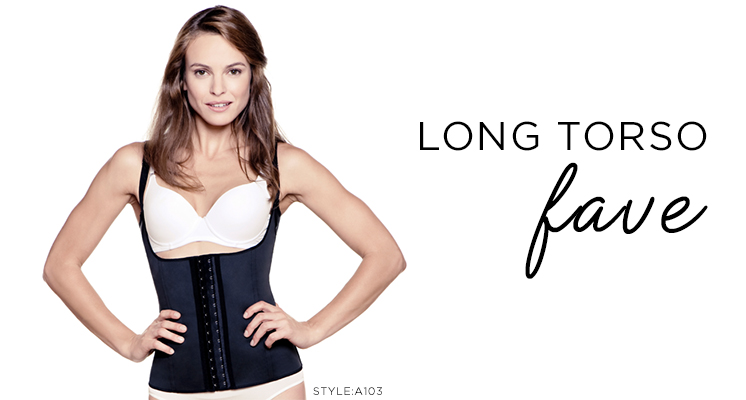 The Control Camisole by Amia reaches down past the hips for full coverage. It is a long camisole perfect for those with a long torso, and it does not sacrifice form for function. The open bust allows you to pair perfectly with you favorite bra.
The Sculpting Vest Waist Trainer by Amia also a long shaper that whittles the waist while providing firm coverage throughout the entire torso, complete with adjustable straps for a customized fit.
Dealing with a short torso is like conducting a magic trick - success can be achieved via optical illusions. The torso can appear elongated by wearing smooth, one-piece shapewear that gives your chest a little lift. Shapewear that smooths out your midsection while supporting the chest emphasizes the waistline.
SHORT TORSO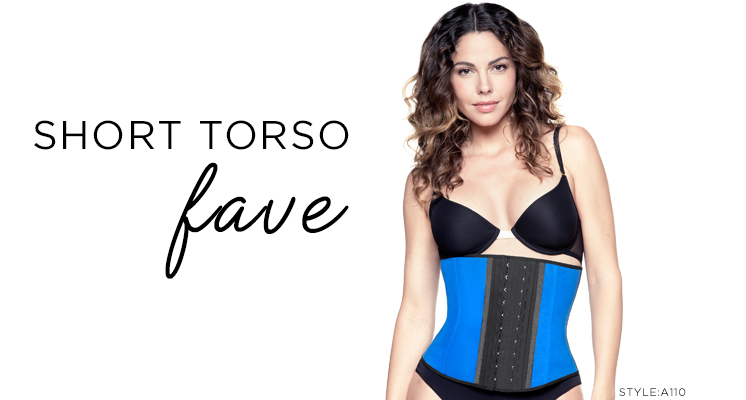 The Active Band Waist Trainer by Amia is a great garment that slims the midsection and lower abdomen. It is designed for movement and is shorter than many standard waist trainers, making it ideal if you have a short torso. The Lilian High Back Underbust Body Shaper by Vedette provides a midsection makeover that also gives special attention to the hips and back. Its underbust design provides a light lift that opens up the torso. The one-piece body suit design camouflages it under your clothes as to avoid any creases or bunching at the waist, which in turn would have shorten the torso.
Whatever category your torso falls in to, shop Hourglass Angel to find the perfect shaper for your perfect shape.