Posted by by hourglass angel on Nov 3rd 2016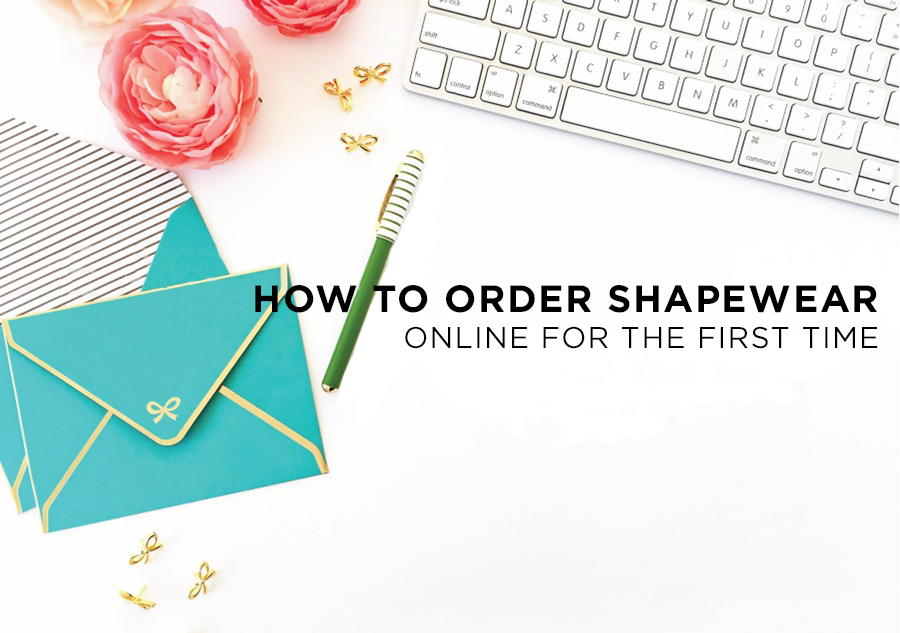 When it comes to ordering shapewear online, some of the most common questions are related to how to get your order right. We understand that the choices can be a little overwhelming, especially if you're new to shapewear.
But don't worry! By doing a little homework you can get exactly what you need with an online order—even if it's your first time. Pay special attention to these tips to ensure that you're choosing the right garment in the right size. Our goal is to help you love the way you look, and it all starts with your foundational garments.
Choose the Right Size
Shapers are precision-fit garments. If they don't fit, they don't work! Some of the common feedback we receive is when shapewear doesn't fit correctly, and it's almost always because the garment is the wrong size. There are several ways to avoid this.
Follow our sizing charts exactly. Every single item in our shop has been carefully curated and tested, and we've altered the brands' size charts to reflect any nuances in sizing (if they tend to run small, for example).
Don't get a smaller size in an attempt to get a firmer fit. The results will be uncomfortable and unflattering (think: spillover effect). Instead, choose a garment with firmer compression to achieve maximum sculpting power.
Take accurate measurements! Don't rely on your dress, bra or pant size. Use a fabric or vinyl tape measure and make sure that the tape lays flat against your skin—the fullest areas of your bust and thighs, and the slimmest part of your waist. See here for more measurement instructions.
Shop for Your Body Type
Just because your BFF loves a particular shaper doesn't mean it's the best option for you. If you never have before, take some time to consider your body type and what areas you'd like to target. For example…
If you're curvy on top, you may want a garment that provides extra bust support and has adjustable straps.
If you're straight-figured, you may want shapewear that helps create curves in your butt rather than slim them.
If you're tall or have a long torso, you may want to consider waist trainers and other shapewear designed for taller women.
If you are curvy on bottom, you may want a shaper that provides fuller butt and thigh coverage and control.
To help you find the perfect garment for your body type, try shopping by solution:
Choose Your Compression Level
As mentioned above, the amount of compression you choose affects how much sculpting your shapewear can do.
High-compression garments produce the most dramatic results through contouring and sculpting your curves. They include waist training cinchers and corsets, as well as many body shapers designed for formalwear. These garments usually contain higher levels of spandex and/or nylon for the firmest results (latex waist trainers and steel-boned corsets generally produce maximum slimming power).
Medium compression garments are ideal for everyday use and are comfortable yet effective. A lot of compression activewear like leggings fall into this category (although some of the high-compression activewear like workout bands will help you sweat harder).
Shapewear with light compression is effective primarily for smoothing you out but not necessarily helping you drop a few inches from your waistline. Light compression garments include shaping camis and other shaping apparel, which add a nice finishing touch to your look.
Pick the Right Material
This can be one of the more difficult decisions online, simply because you can't touch the garments before you order them. But no worries—here are the most common preferences when it comes to material.
Latex or no latex: waist trainers are our most popular sellers, and they work because of the firm compression that latex provides. But some people have sensitivity to latex. That's why there are alternatives like steel-boned corsets and latex-free waist cinchers.
Heavy or lightweight: some of the firm compression shapers work because they make you sweat more, but if you're in the dead heat of summer, this might not be ideal for you. Choose a lightweight option instead, often constructed with cotton.
Style: do you want to show it off or keep it secret? Some women love our workout bands, which come in a variety of Instagram-worthy colors and prints. But if you want your shapewear to be more discreet, choose a color that you can hide under clothing. Check also to see if it is designed to be "seamless," so that you won't have any lines showing underneath your tighter outfits.
Dress for the Occasion
Some shapers can create the wow factor for weddings and formal events, but unless you've got a very particular lifestyle they're not really designed for everyday use. However, many of our shapers provide incredible results, yet are comfortable enough to be worn every day. The best example is our waist trainers. With daily use they can help you lose inches from you waistline, yet they are durable and can be worn every day (although there is an adjustment period to help you get used to them).
Also consider that there are many shapewear options designed especially for workouts. From workout bands to shaping leggings, they help you get the most out of your fitness routine and look your best at the same time.
When in Doubt…
Every now and then, what looks like the perfect garment online doesn't work out in person. No worries! We have a 100% guarantee: if it doesn't work out, you can return or exchange it.
To ensure that we are able to process your return, your order needs to come back in its original condition. You can try your garment on but don't wear it for more than 5–10 minutes. For hygienic reasons, always wear panties underneath. Start your return within 30 days of purchase, using the original packaging to send it in. See here for more information about our return policy.
Please note: any item marked "final sale" does not qualify for exchange or return.
Any Other Questions?
We want to help you get it right! Our customer service team consists of stylists who are passionate about helping you look your best. They are shapewear experts who only recommend products they would use themselves. Hourglass Angel stylists will help guide you in your shapewear purchase decisions, so don't hesitate to start a chat or give us a call.