Posted by hourglass angel on Oct 14th 2013
Are you showing off your silhouette this Halloween in a spooky and sexy costume? You're not alone. Halloween has become a time to slip into another world of costume and fantasy. If you're looking for a playful look that's a treat for the eyes, you may want to simplify the process with a complete costume look. Hourglass Angel stocks a wide variety of these looks. Let's take a tour so you can find a set that's boo-tiful and perfect for you.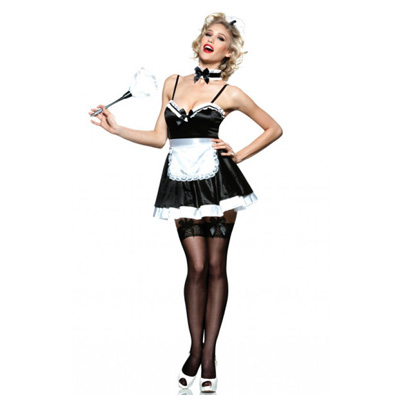 The French maid is a classic look that could fit nicely into your Halloween holiday plans. Start with the Maid In Paris Costume by Seven Til Midnight. This set includes a stretch bodysuit, miniskirt, mini apron, ruffle choker and maid's hat. And don't forget the detachable garters! You'll want to pair this set with a perfect sexy shoe and a sexy thigh high or tights if the weather is cooler where you are.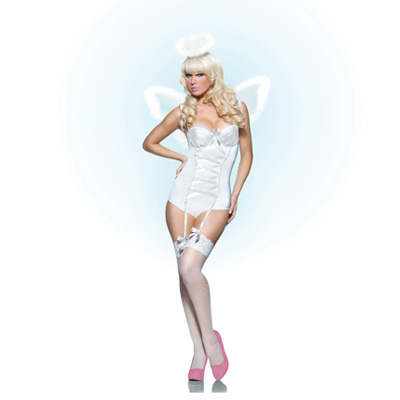 Or maybe you want to show off your heavenly body with an angelic look. The My Baby Angel Costume by Seven Til Midnight is a sexy twist on the classic angel look. This set features a lace up bodysuit, tutu, feather trimmed wings and halo. The detachable garters make this one ideal for thigh highs too.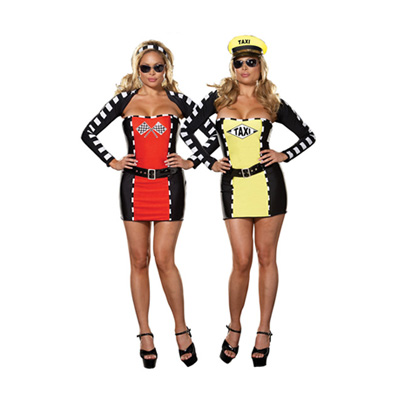 And last but not least, you will love this look that makes pulses race. The Drive Me Crazy Costume by Dreamgirl is a versatile piece that reverses, creating a 2-in-1 look. Pick your color, red or yellow and become a taxi driver or a racecar diva. This one includes a belt, a taxi driver's hat and a sporty striped headband.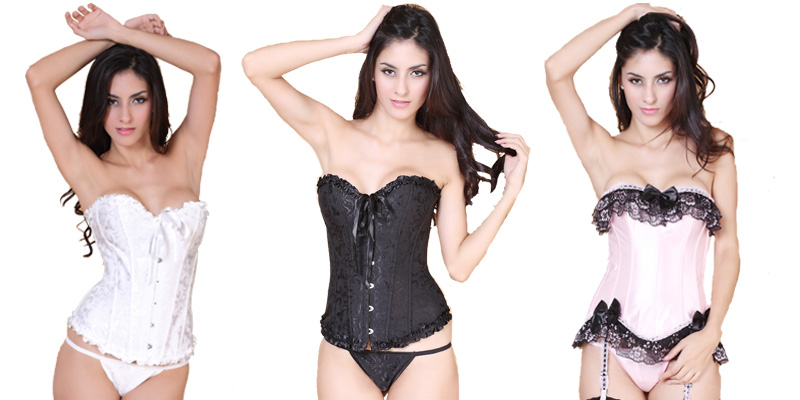 And don't forget, we have a wide variety of the costumes, corsets and accessories you need for Halloween, so shop now and find your special fantasy look!