Posted by hourglass angel on Sep 11th 2016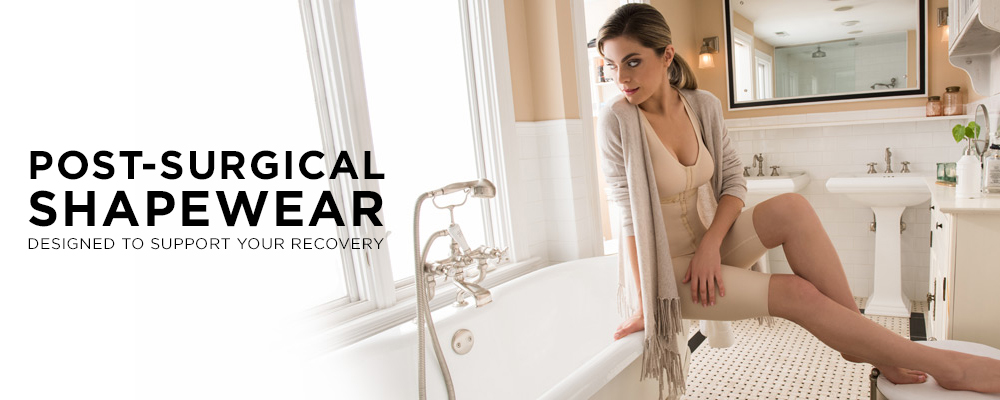 When you have cosmetic surgery, your surgeon will recommend post-surgical compression garments to wear while your body heals. Because of your body's sensitivity following the procedure, it's important to have a high-quality shaper that is both comfortable and supportive for whatever stage of recovery you're in.
We highly recommend Marena products for the post-surgical period, particularly for procedures like liposuction or abdominoplasty – but we have a variety of garments to choose from, so you probably have lots of questions.
Here are some of the common questions we receive regarding the recovering period:
Should I measure myself before or after my liposuction procedure in order to size myself for my garment?
Generally, we recommend that you take measurements before your procedure for the ideal fit. If you're going to experience major changes, your doctor can guide you in finding the right size and garment based on the expected results of your procedure.
How long will I have to wear my post-operative garment after surgery?
That depends on the procedure, so talk to your physician for advice. Generally, most will recommend that you wear a compression garment for at least two months after surgery, as the tissues underneath the surface of the skin will still be healing. You may find that over time the compression feels looser as swelling decreases, in which case you will need a smaller garment.
How do I know what garment style to choose?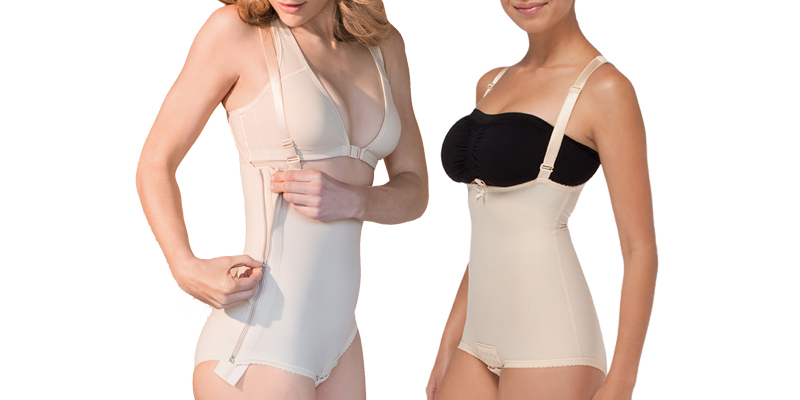 Choose based on the type of procedure you are having. Again, your physician can guide you. Two of our best options that are ideal for surgeries around the abdomen and buttocks are First Stage Marena Suit With Suspenders And No Leg By Comfortwear (FBA), which provides dependable support during your recovery, lessens swelling and may even help reduce pain.
For the second stage of your recover, we recommend Second Stage Marena Suit With Suspenders And No Leg By Comfortwear (FBA2) – this provides the same great support and benefits as the First Stage shaper, but with a little more compression and a slightly smaller garment.
What are the benefits of wearing a Marena post-operative, medical-grade compression garment?
Marena garments are constructed to provide the ideal amount of compression to promote lymphatic stimulation and skin tightening following surgery. In comparison, most non-medical grade shapewear does not provide enough compression to result in the same skin tightness, smoothness and healing.
What's the difference between first and second stage?
First-stage garments are ideal for the first three weeks following your procedure. They are easier to put on with zippers and/or hook and eye closures. Second-stage garments are typically worn during the period following the first stage garment, typically from about three until eight weeks after surgery. A stage-two shaper tends to have more compression and is sized slightly smaller than a stage one garment.
How do I put on a post-operative compression girdle?
Open the garment up completely, making sure the sizing label is on the back. While sitting down, put your legs into the openings and gently work the garment up your body. Once it is around your hips, check and make sure it is properly aligned. The inseam should run down the inside of your legs. Fasten any closures carefully, adjusting as you go as needed. Please be careful with fingernails, as they can damage the material.