Posted by hourglass angel on Apr 20th 2016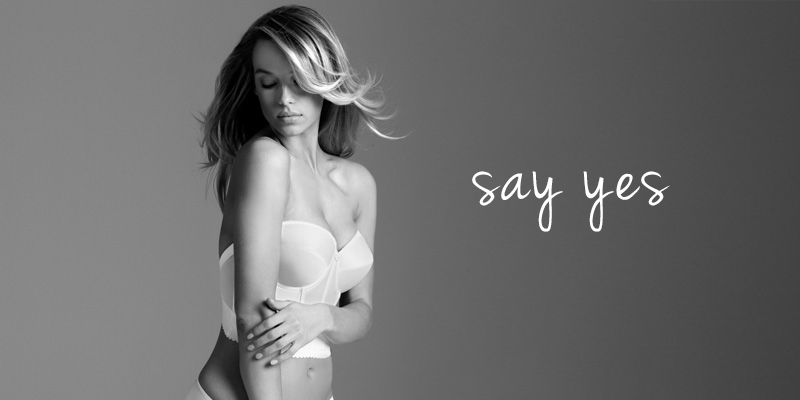 If you're a bride-to-be, undoubtedly you're searching for THE DRESS. The perfect dress.
Don't stress! You can make your search a lot easier by knowing which styles are most flattering to your unique body type. We've got all the tips you need, plus which types of shapewear are a must-have for each style of dress.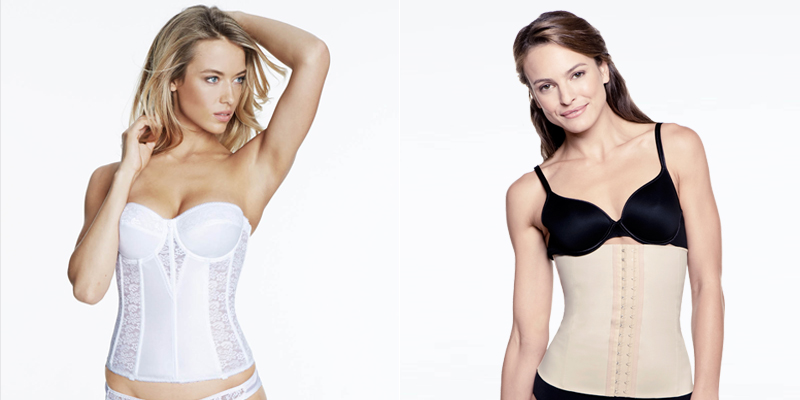 Body Type: Curvy on Bottom
Flattering dress type: A-line
Shapewear pairing: Bustier or cincher
You know you're curvy on bottom when you have a defined waistline and your hips are wider than your bust. In a wedding dress you really want to emphasize that waistline and choose a dress that flares over your hips. A bridal bustier or a waist cincher will pull in your waist dramatically and support your bust, giving you elegant balance in your figure.
Body Type: Shapely on Top
Flattering dress type: Modest scoop or V-neckline
Shapewear pairing: Bustier or longline bra
The mistake that a lot of busty women can make when shopping for a wedding dress is trying to conceal everything—which has the unintended effect of making your chest look bigger. Choose a scoop neck or modest V-neckline that shows a little bit of cleavage (but not too much) and opens up your face. When it comes to shapewear, bust support is key so choose a longline bra or bustier that provides a firm lift while cinching your waist.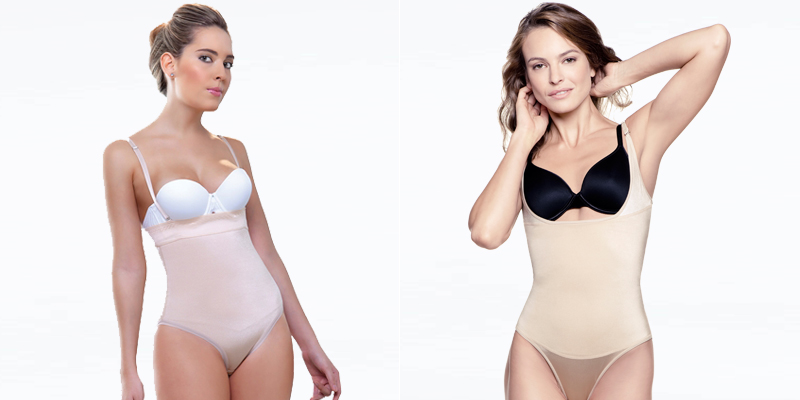 Body Type: Hourglass
Flattering dress type: Mermaid
Shapewear pairing: Bodysuit
We'll bet you have fun trying on wedding dresses because you have a figure that you'll want to show off. A mermaid cut captures all of those gorgeous curves. Keep them in check with a body suit that pulls in the waist, lifts the bust and the butt, and keeps those hips and thighs smooth.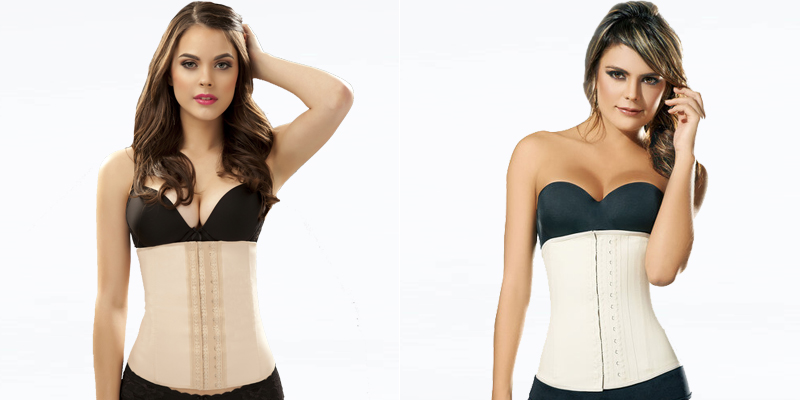 Body Type: Round
Flattering dress type: V-neck, textured A-line
Shapewear pairing: Cincher or corset
If you're a round body type, your midsection measures wider than your bust and hips so your main objective is to create a waist. When you shop for wedding dresses, select a style that cinches at the narrowest point of your waist and then flares into a gradual A shape. A V-neck will also draw eyes vertically instead of horizontally. Pick a fabric with texture like ruche or lace detailing, which will help camouflage your middle. Shapewear is also essential in creating that waistline—and a maximum control cincher or corset will work wonders in transforming your whole look.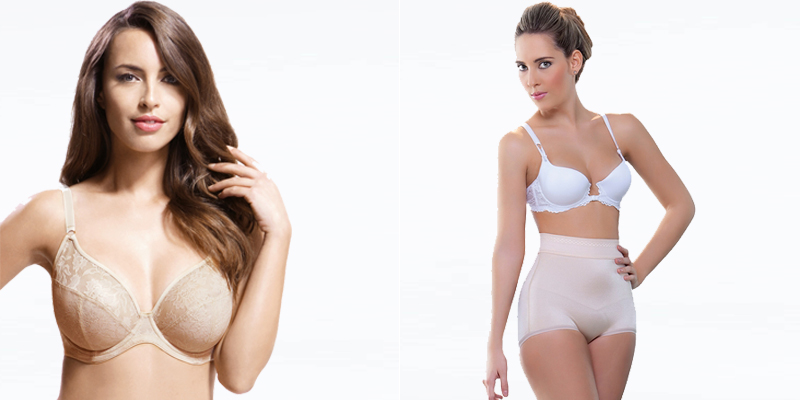 Body Type: Straight
Flattering dress type: Sheath, low cut, backless
Shapewear pairing: Plunge bra, specialty backless thong, or open-bottom shaper
If you have a long and straight shape, you want to go for elegance. Choose a dress that drapes over your figure but is cut to emphasize curves—side seams, plunging neckline or backless and create this effect. Specialty shapewear designed for formal occasions like a plunging bra or backless shaper will smooth out your figure without exposing your undergarments.
Follow these guidelines and you're sure to pick a dress that is a perfect match for your figure. Congrats and enjoy this special time!