Posted by by hourglass angel on May 26th 2016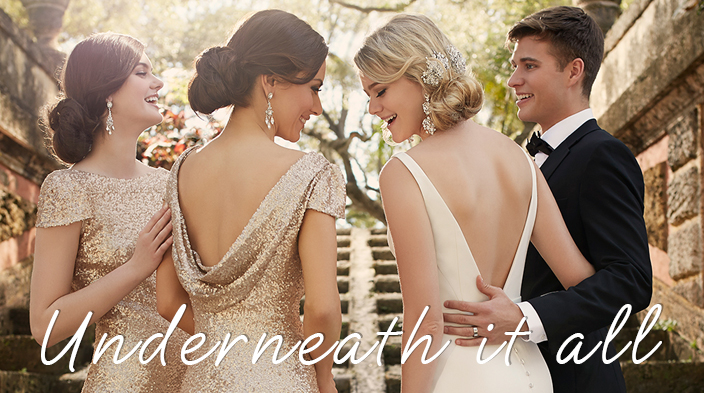 What Shapewear to Wear on Your Wedding Day
Staff Picks from Hourglass Angel Stylists!
You've found the perfect dress. Now, it's time to make the perfect fit.
Did you know your shapewear can make a HUGE difference when it comes to how well your dress fits (and how stunning it looks)? That's why it's so important to wear your wedding day shapewear when you get your dress fitted. But where do you begin? What style of shapewear is right for your type of dress?
Here's what our stylists at Hourglass Angel recommend most for each style of wedding gown: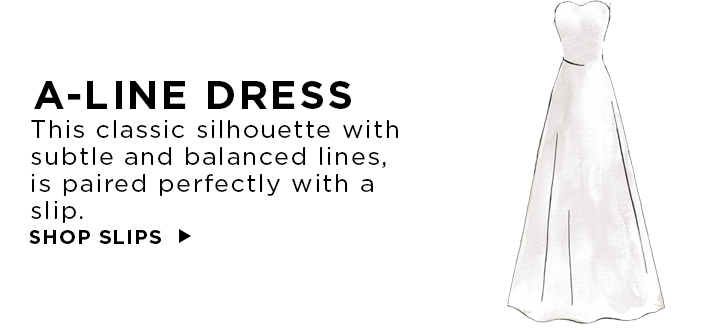 The A-Line Dress
An A-line cut looks flattering on just about everyone with its classic silhouette and subtle, balanced lines. Use a shaping slip to make it even more gorgeous on your body. Our bridal recommendations include the Body Slimmers Bust Shaping Body Slip by Nancy Ganz and Sleek Curves Shaping Slip by Hooked Up.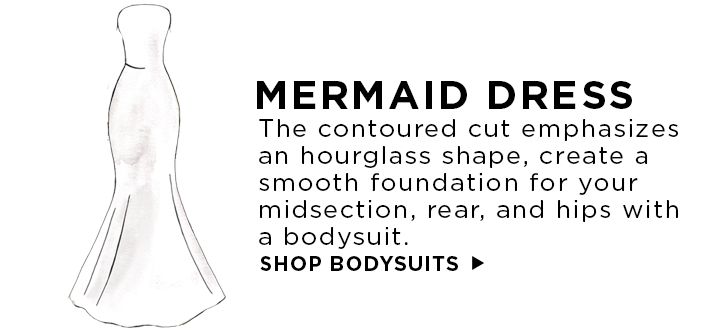 The Mermaid Dress
This contoured cut emphasizes an hourglass shape, so you'll want to create a smooth foundation. We recommend making your hips, midsection and rear perfectly shaped and smooth with a bodysuit. Our favorite selections for brides are the Alexandra Butt-Lifting Shaper by Vedette and the Mid-Thigh Bodysuit by Amia.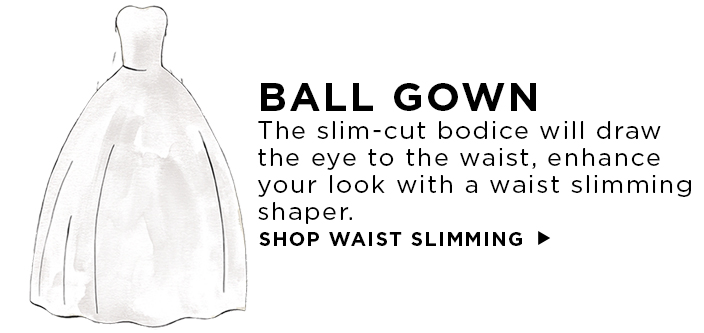 The Ball Gown
Draw attention to your waist with a slim bodice and a flowing gown. Enhance the whole look with a waist cincher or corset. Our favorites for brides are the Classic Waist Cincher by Amia and the All Laced Up Underbust Corset by Timeless Trends.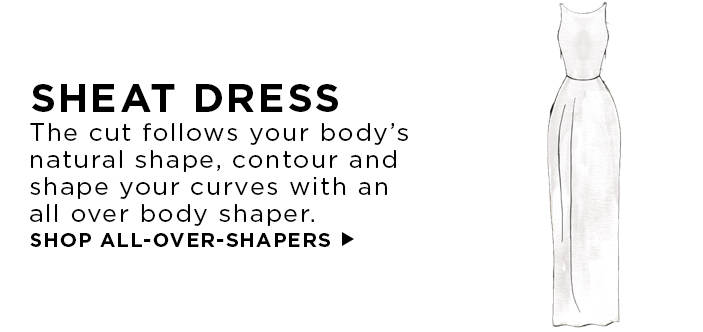 The Sheath Dress
Sheath dresses and others that highlight each and every curve on your body can be extremely sexy, yet you have to almost be as smooth as a mannequin to pull off this look. To make it work, try an all-over body shaper for control from your bust down to your thighs. We love the Braless Minimizer Bodysuit with Latex by Leonisa and the Cocoon Perfect Fit Strapless Full Body.
As always, contact our service team if you need help finding the perfect shaping garment for your dress. We want your gown to look perfect on your special day!