Posted by by hourglass angel on Mar 12th 2012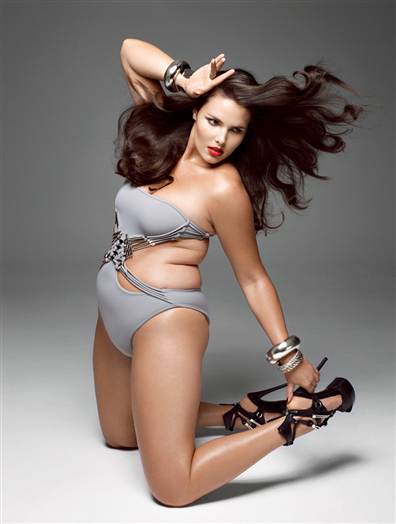 We recently came across this stunning pictorial, which features a plus size model in a swimsuit. The image was striking because of her beauty and the relative rarity of fashion images of curvy women in swimwear. With vacation season and summer coming quickly, we launched the swimwear section of Hourglass Angel, which caters to and celebrates women's curves with a variety of flattering and fashionable styles. Our Miraclesuit collection is a highlight of the store that you absolutely must check out. You'll also find accessory solutions such as the Boobles! Foam Bathing Suit Push Up Pads by Bubbles Bodywear here.
We created the swim section of Hourglass Angel for the same reason that we love this image. We believe women of all sizes deserve to feel beautiful in any kind of garment they choose to wear... that includes swimsuits.
We look forward to helping you enjoy some fun in the sun while your beautiful curves make a splash this swimsuit season!