Posted by by hourglass angel on Nov 13th 2014
How to Shape A Long or Short Torso
Wouldn't it be nice if everyone was the same size and everything you wore fit perfectly? Maybe…but then you wouldn't be your beautiful unique self! While it can be frustrating to find garments that fit if you've got a short or a long torso, you can find wardrobe solutions if you know what to look for. In particular, you'll want a midsection shaper that fits well and accentuates your best features.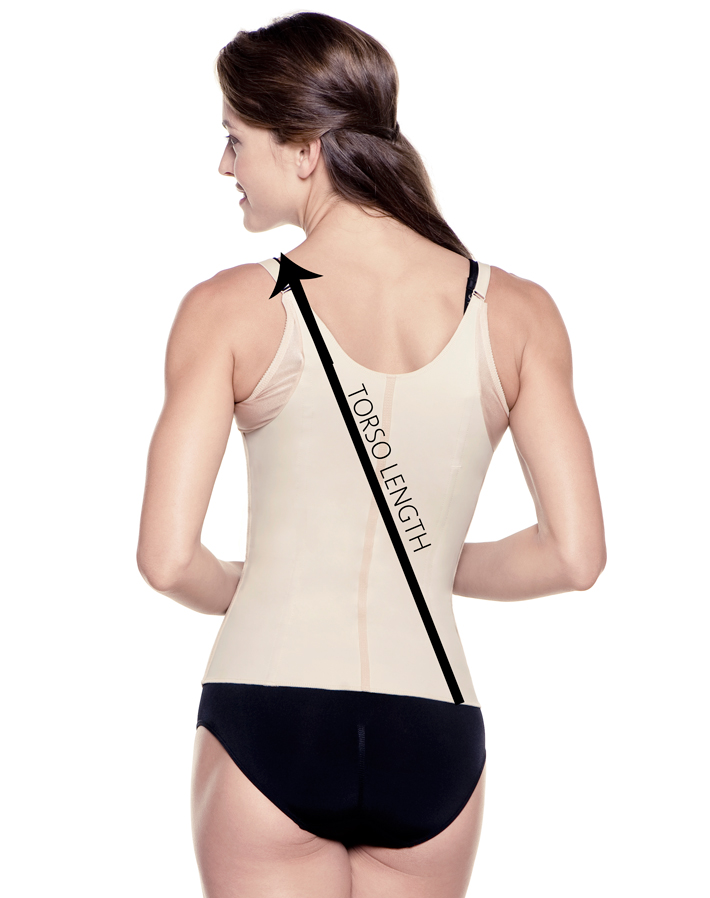 Not sure whether your torso is long, short or average? With the help of a friend, take some measuring tape and measure along your spine from the base of your neck (where your shoulders meet the neck) to the base of your back (rest your hands on your hips and note where your thumbs meet in the back).
Now the diagnosis: if your torso measurement is between 15 and 17 inches, you're about average for a woman. Less than that is short, and greater than that is long. In general, if you're taller than 5 feet 6 inches, your torso is probably long. If you're shorter than 5 feet 2 inches, your torso is probably short.
If you're in the short or long category, here are some tips to help you shape up your torso to its full potential.
Long Torso
If you have a longer than average torso, you might have difficulty finding garments that provide the coverage you want for your lower abdomen. This can be frustrating with shapewear in particular since the lower abdomen is a common problem area. Narrow cinchers and waistbands could leave you feeling a little exposed. You might also find that most bodysuits just don't cut it because they don't stretch far enough and can be uncomfortably tight in the gusset area.
Fortunately, the solution is simple: use longer midsection shapers. The Long Torso Sporty Exercise Band is a great option for you taller ladies. If you want even more shaping power, try pairing with a panty or shorts shaper. Long camisoles are also designed to provide smooth coverage for your whole midsection.
Short Torso
If you're on the shorter side, you might find that certain garments are excessively long – and certain shapers just don't fit right. If you have a long midsection shaper with boning, it will never fit comfortably between your bust and your hips.
Short torsos need shapers that create a narrower waistline and provide the illusion of more length. The Vedette Ivana Torsette Waist Cincher does just that, shrinking your midsection and providing a lengthening shape. One-piece bodysuits with an underbust design also work well with a short torso, giving your bust a lift while contouring your waist and hips.
Whether you're short, average or long in the torso, there's an ideal shaper for your unique and beautiful shape. If you're not sure what you need, our customer service specialists can help you find what's best for you.