Posted by hourglass angel on Aug 1st 2014

Surefire Combos for Your Ideal Shape
Sometimes, obtaining the ideal figure for that special dress or those form-fitting pants requires a little thoughtful preparation when it comes to your shapewear. While many garments are versatile and work well on their own, they work even better when paired with another body shaping product. Try some of these combos for the perfect look in your most flattering outfits. You can also mix and match for your own custom shaping solution!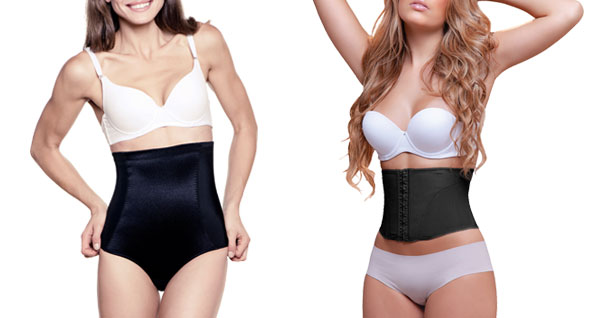 High Waisted Panty by Amia with Vedette Ivana Torsette Waist Cincher
With these two garments you can enjoy moderate control and shaping for your lower abdomen, hips and butt, in addition to firm cinching at your waistline. This combination is ideal for creating a tight and toned look from below the bust down to your hips. Both pieces are seamless, so they'll fit together without a problem.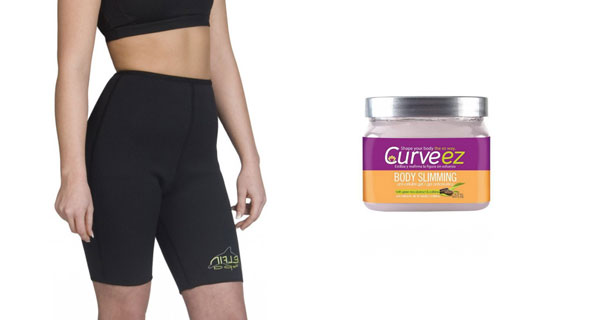 Bio-Ceramic Anti-Cellulite Shorts by Delfin with Body Slimming Anti-Cellulite Gel by Co'Coon
For your smoothest, firmest skin, sometimes you need to take out the big guns. Delfin's compression shorts will enhance your workouts by increasing perspiration in your cellulite target areas, while the body slimming gel firms and improves the appearance of the surface of your skin. You'll enjoy the confidence of having tight and toned skinned in all of your leg-baring attire.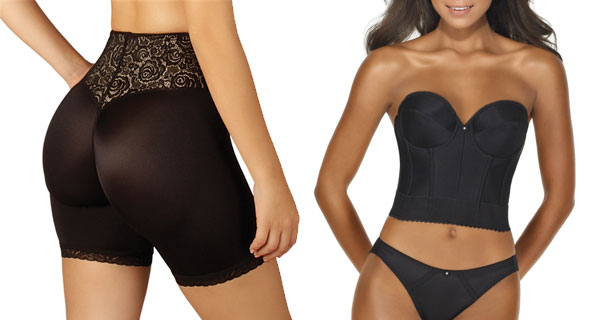 Dana Mid-Thigh Buttock Enhancer with Front Closure by Vedette with Strapless Longline Bra by Dominique
Want a full-body makeover without pulling on a whole suit? Vedette's buttock enhancer does wonders for your lower half, resulting in a shapely bottom with smooth thighs and hips. When paired with this strapless longline bra, you'll enjoy extra slimming and support for your waist and torso with a nice boost to the bust. It's a perfect solution for the little black dress or any form-fitting attire.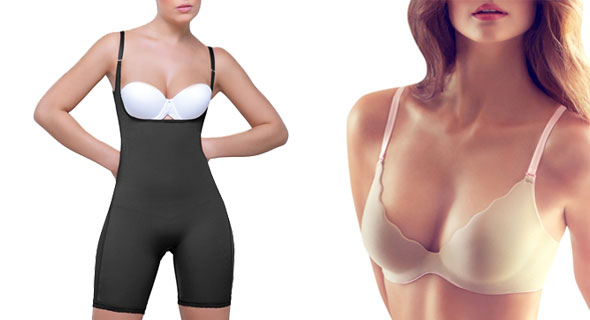 Vedette Amelie Open Bottom Mid Thigh Shaper with B.Wowd Push Up Bra by Wacoal
Sexy perfection from top to bottom starts with an incredible bra like this push up bra by Wacoal. Flexible, seamless design creates a lovely lift in the cleavage. Pair that with this mid thigh shaper and you'll get a smooth hourglass from the bust all the way to mid-thigh, including a head-turning lift in the rear.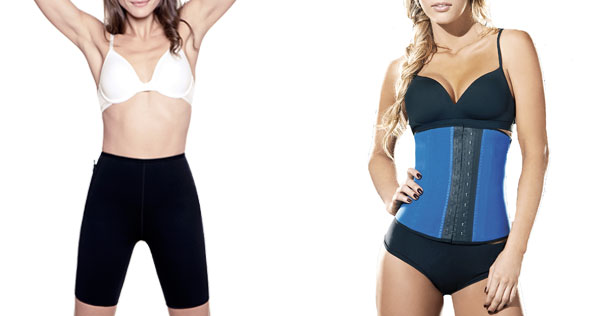 Toning Shorts by Amia with Workout Band by Ann Cherry
Your workouts just got a huge boost with cutting-edge compression technology from Amia and Ann Cherry. These shorts with this waistband will maximize your perspiration in your target areas, ensuring that your workout is working for you!