Posted by hourglass angel on Mar 22nd 2012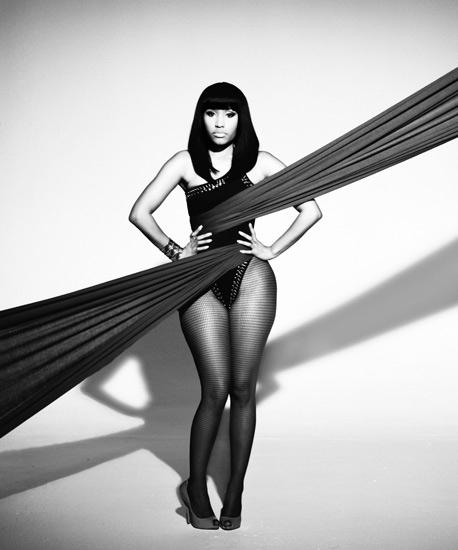 A couple of posts on our Facebook page from this week sparked an interesting discussion. A study recently made the rounds in the press showing that there were far more shapes of women than often thought. Notably (and hysterically), broccoli and butternut squash were added to the list. It's worth mentioning that we have always known that women come in sizes and shapes a lot more complicated than apple and pear. It's also worth noting that no matter what shape of woman you are now, you contain within you the potential for an hourglass... your own special hourglass.
We wanted to share an example of this idea of the unique hourglass. Check out this image of Nicki Minaj. Nicki is a natural pear shape. Her bust and waist are proportionally small compared to her hips and bottom: the classic beautiful pear. However, her shapewear inspired bodysuit (and, we suspect, cincher) enhance her figure, while following the lead of her natural body type. And this brings home a point that is crucial when talking about shapewear. Nicki isn't changing who she is in this image. She is amplifying it. You needn't completely erase your natural shape (whatever that is) to highlight your hourglass curves. Whatever your shape is, there is a body shaper that is perfect to find your beautiful curves and show them off.
And that's just what we're here to do!