Posted by hourglass angel on Jul 8th 2016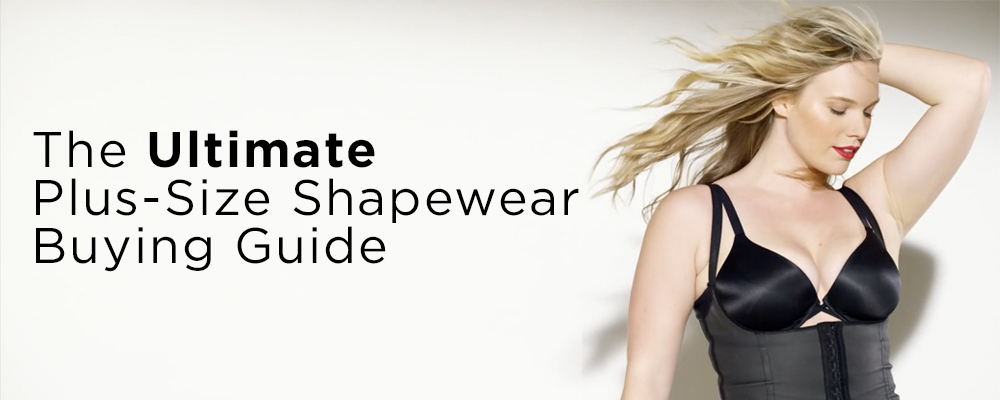 Here at Hourglass Angel, we love the fact that curvy is IN (hasn't it always been?) and the right plus-size apparel can be very, very sexy. If you want to explore the shapewear options for the plus-size figure, you've come to the right place.
Here's what every plus-size woman needs to know before shopping:
Understand levels of control.
Before you go ahead and order every plus-size option we have in stock (we know it's tempting), be sure you know what results you're looking for. Examine each product description carefully to determine what level of control it provides, from light to maximum strength.
Light control garments like shaping tights do a great job of simply smoothing you out—and sometimes, that's all you really want or need. Strong and maximum control garments do quite a bit more by really contouring your shape. These types of shapers are usually your go-to items for special occasions, although some ladies love to rock some garments every day (like waist trainers).
Know your size.
Please, don't make the mistake of using a smaller size garment than you need because you think it might make you look thinner. The opposite is true—if it's too tight, it will be extremely unflattering—and uncomfortable. Follow each garment's size chart closely and take accurate measurements.
Focus on target areas based on your body type.
Do you know your body type? We've got some great tips on which areas you should be focusing on based on your measurements and which types of shapers do the job best. It doesn't matter whether you're plus-sized or not; body types have more to do with the ratios between your hips, waist, bust and shoulders.
Know your options.
Here's the fun part! Based on the occasion, your body type and your target areas, you can select your shapewear from these basic categories. Be sure to check out the links to some of our favorite plus-size options.
* Shaping tanks and camis: smooth out your midsection and give your bust a nice lift with some of our favorite everyday shapers like the Infused Control Tank.
* Shaping briefs: we recommend a high-waist style to give all of your pants and skirts a flattering new fit, sans muffin top. Check out the Perfect Curves High Waist Brief by Hooked Up (it hooks into your bra!).
* Full bodysuits: smooth and shape EVERYTHING with full-coverage shapers. We love the Long and Lean Strapless Full Body Shaper by CoCoon
* Shaping slips: get that elegant shape for your formal or work attire. Try the Sleek Curves Shaping Slip by Hooked Up for coverage from bust to thigh.
*Waist cinchers: also called waist trainers, these can do phenomenal things to your waistline. Wear one everyday as part of a health and fitness regimen, or save it for special occasions. The Perfect Waist by Squeem is a customer favorite.
As always, please contact our team of shapewear experts at customer service if you need help finding the perfect plus-size option for you.