Posted by hourglass angel on Jul 6th 2015
The Right Shapewear for Summery Silhouettes
It's no secret that one of the keys to looking sexy is choosing the right undergarments as well as the right apparel. In summer, this is especially true. Think you can't get away with wearing shapewear underneath your light summer clothes? Think again. You can certainly show off your figure without showing off your secret.
Here are six sexy summer outfits that are made perfect with the right shapewear underneath.
Short skirts and dresses + Corselette by Amia
If your hemline only reaches mid-thigh, a thong or even a regular panty just won't cut it if you get a warm summer breeze coming your way. The corselette provides a more modest bottom with a feminine touch of lace. It also provides all the power you need to keep your midsection looking smooth.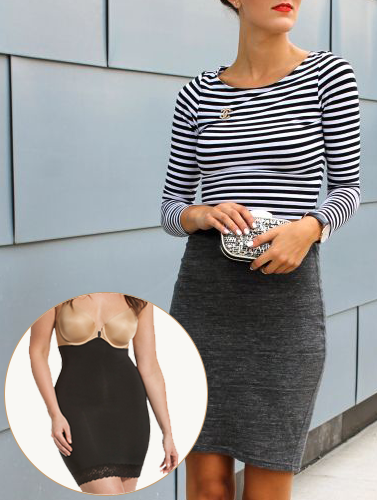 Pencil skirts +Sleek Curves Shaping Slip By Hooked Up
Get the support and coverage you need with a full-body slip. This garment makes you look 5-10 pounds slimmer and won't slide or roll out of place, which is a particularly comfortable and effective option for career attire.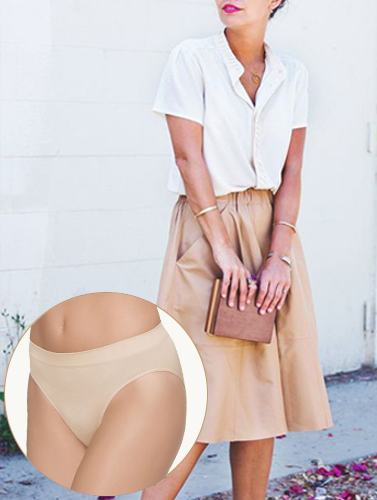 Loose dresses and skirts + Hi Cut Brief Panty by Wacoal
If you have a lot of loose fabric and there's less to worry about, go for comfort. This panty provides easy everyday coverage and support.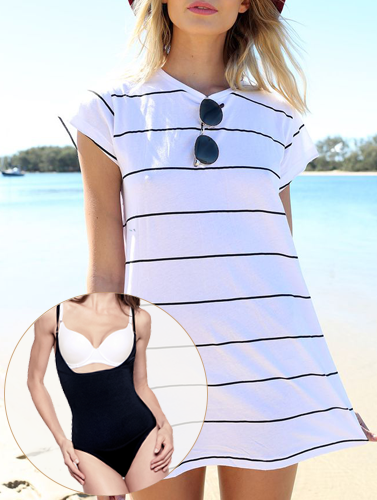 T-shirt dresses + Thong Shaper by Amia
A t-shirt dress is cute but may seem difficult to pull off. This shaper discreetly provides firm shaping for your waist and back while remaining hidden even under the lightest of fabrics.
Tight bottoms + Dayanna Butt Booster Body Suit by Vedette
The whole point of tight pants is to show off what you've got. This body suit helps you do just that by lifting and rounding your natural curves, without a visible panty line of course. It also smooths your midsection so you can avoid muffin top too.
Sheer or floaty bottoms +High Waisted Thong
The key to making a flowing dress look right is to define the waist while creating a smooth foundation. Nothing does it better than a high waisted thong.