Posted by hourglass angel on Oct 18th 2014
Fabulous Fashion Ideas for Sweetest Day
Do you celebrate Sweetest Day? If you're not familiar with it, it's kind of like Valentine's Day in fall, with sweet treats strongly encouraged. What better way to express your love and affection than a sweet and sexy date?
Whether you're planning a special date for Sweetest Day or for any special day, you'll want to look your best. Pair a sweet outfit with a sexy shaper and you've got a combo that will keep your date's undivided attention the whole evening.
One of our favorite date night shapers is the Hi-Waist Firm Control Brief by Va Bien. You'll enjoy powerful shaping and control for your midsection and rear with a steamy lingerie look.
Looking for some new ideas for how to dress up for your night out? Check out some of these trendy styles: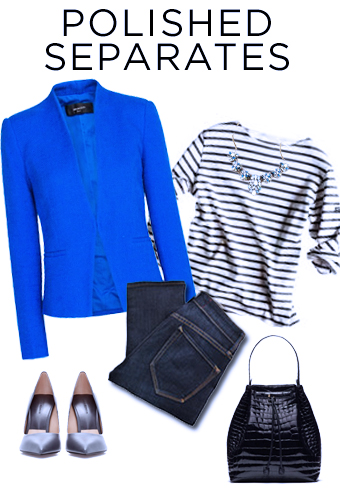 Polished separates: Pair your favorite striped tee with a blazer for a stylish yet carefree evening look. Push up your sleeves and half-tuck your shirt to look laid back.
Leather: Try leather leggings or a pencil skirt with some strappy shoes and a sexy tank for a look that really turns heads.
Concert casual: If you're planning on something low-key, you can't go wrong with your favorite skinny jeans and a vintage concert tee. Make your outfit sexier with your favorite pointy heels.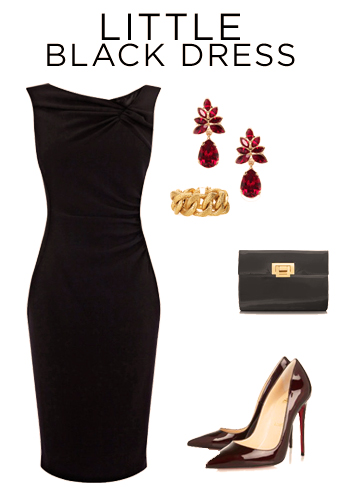 Little black dress: This classic never fails. For a sweet twist, wear colored heels.
Bold print: If you like to have fun, show it off! A boldly patterned dress will make an attention-getting statement.
Printed leggings: Make this girly look super sexy by pairing it with a sheer top and matching bra.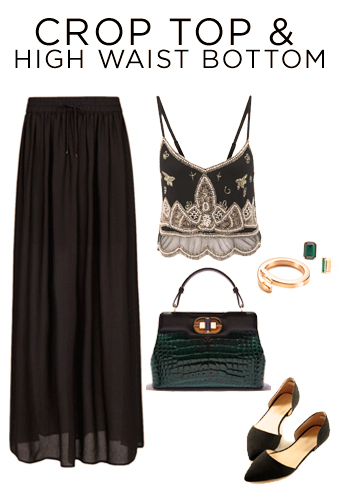 Crop top and high waist: You can really dress up a crop top with a high-waisted midi-or maxiskirt. Just show a little skin and leave the rest to the imagination.
Sundress and jean jacket: A casual dress transforms into a great date night look with a cute jacket and booties.
Colored denim: This is a great way to draw attention to your legs. Don't forget your heels!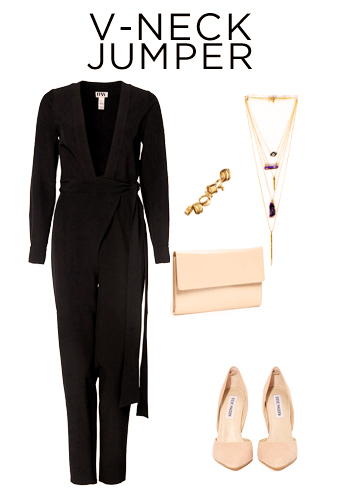 V-neck jumpsuit: Did you know that your collarbone is extremely sexy? Wear a v-neck jumpsuit to draw more attention to your neckline, which will look even better with your cinched midsection.
Bright-colored dress: If the date involves dancing, try a flashy color that compliments your skin tone.
Jeans and a striped shirt: With an outfit that's fitted and comfortable, you can look perfectly casual and perfectly sexy.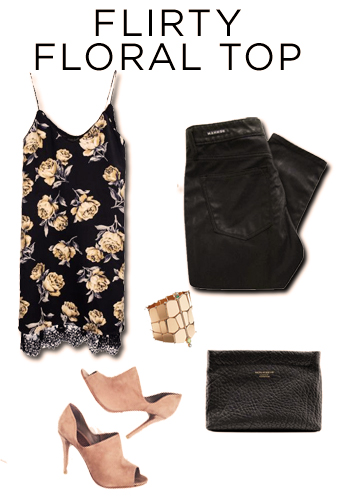 Flirty floral top: Wear a tasteful lingerie-inspired top for some classy flirting.
Strategic cutouts: For a riskier but gorgeous look, try a dress with sheer illusion panels or cutouts.
Miniskirt: Make your legs look long! Try pairing with a tank and a blazer, along with some tall booties to add to the length.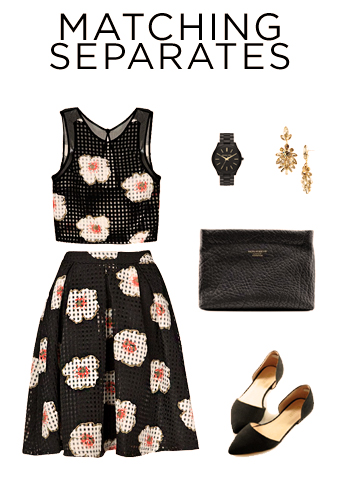 Matching separates: Visually tantalizing and powerfully magnetic. The latest trend to come is the game of matching separates. Try print or pattern corresponding top to bottom for a trendy look.
Have fun, get a little flirty and enjoy your Sweetest Day!