Posted by hourglass angel on Mar 8th 2016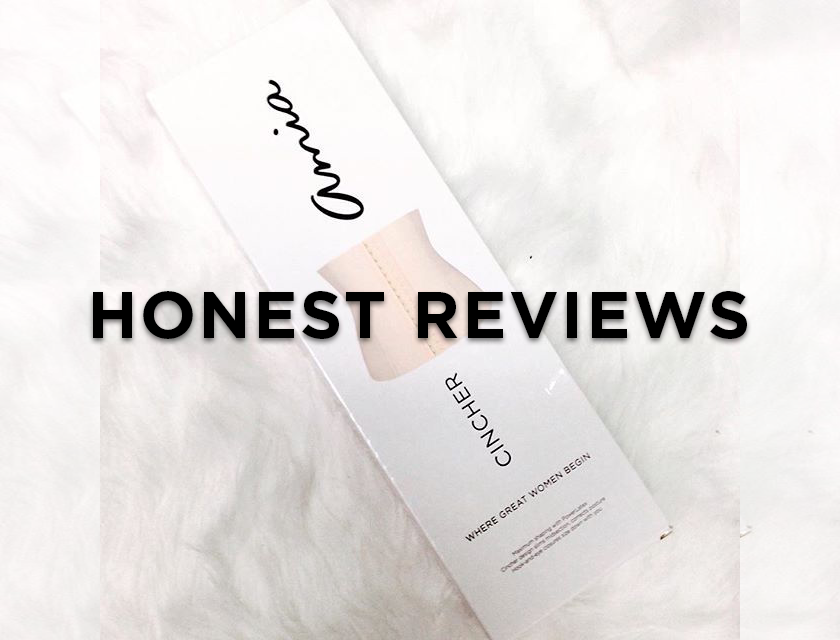 How Customers Really Feel About Their Shapewear
Honest Reviews on Waist Trainers, Shapers and More
Thinking about getting into shapewear but not sure if you'll get dramatic results? Are you wondering what your waist cincher before and after pics might be like?
Don't take our word for it. Here are genuine reviews from customers, describing what they love about shapewear and how these products works to enhance their curves.
Active Band Waist Trainer by Amia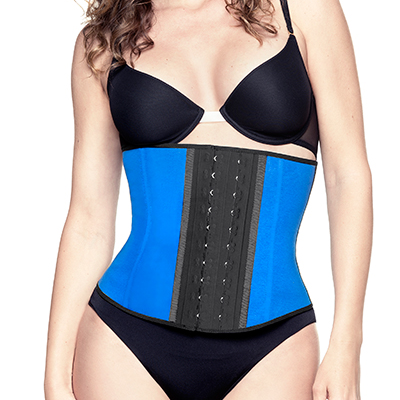 A premium latex waist trainer that enhances any workout. It increases your perspiration while slimming the waist line at the same time.
What our customers say:
I love it love it love it!
I put this on and instantly shaped my figure to the way I wanted it...I felt more confident and secure in my clothing. My muffin top wasn't visible any longer. My boyfriend gave me plenty of compliments which made it worth it even more.
—anonymous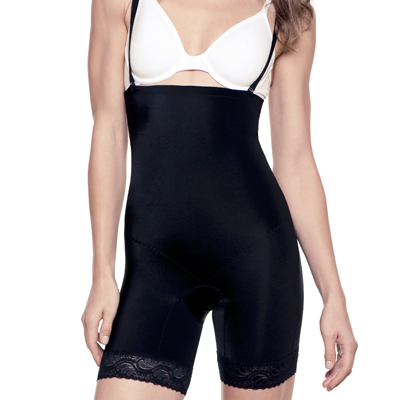 An essential piece, giving everyday mid-weight shaping from the torso to the mid-thigh.
Amazing product!!!!!
This product is amazing! I put it on and it instantly took inches off my waist, hips and thighs! It allowed for the perfect slimming look for my formal evening wear and everyday wear! This product has made me a customer for life and I can't wait to try more items! I am so beyond pleased that I will never purchase shapewear from any other company and now my friends and family are hooked! Thanks Hourglass Angel for making me look as fabulous as I feel!
—Shahana A.
Alexandra Butt-Lifting Shaper by Vedette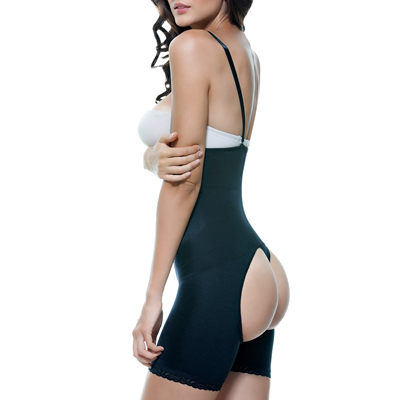 Offers the benefits of a waist-shrinking shaper while also boosting your backside. A special open-back design lifts and rounds your rear to make it look fuller and perkier.
Well worth the money
I've purchased a few products from this site and each product has delivered but this product delivered ON-TIME! I've been working out for months doing squat after squat to lift my rear. I decided to try the Alexandria because it was on sale and I figured if it didn't do the job I could use it as a shaper, well to my surprise IT WORKS. I haven't seen my butt this round and perky since my high school years.
—SweetSouthernBelle
Celebrity Style Body Shaper By Leonisa 018674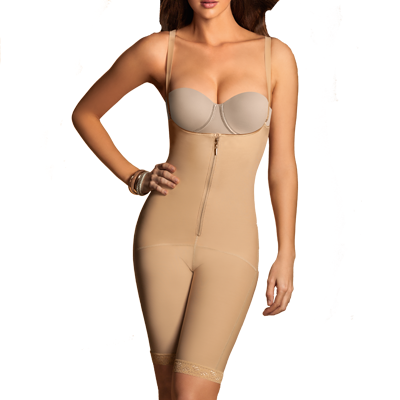 This bodysuit ends just above the knee, taming the tummy and trimming the thighs and hips. It also provides control around the lower abdominal area and rear.
Excellent Feeling
I ordered my body shaper and it came just in good time I wore it the next day to a party it was so comfortable. I dance all night with it on.
—Kekette
Vivian Strapless Boyshort Bodysuit With Front Closure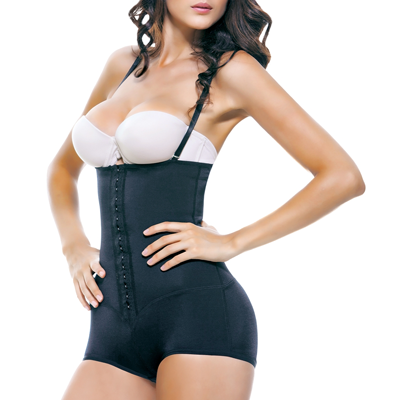 A stylish all-over shaper that slims the waist and hips while also lifting the rear.
The Perfect Postpartum Shaper!
I've had my bodysuit for almost two weeks and it works great! I just had my first child a little over three months ago and am in the process of trying to lose the excess weight I gained during my pregnancy. It's been hard trying to find clothing to wear postpartum that's not too baggy or too tight. I originally just wanted a corset, but realized that a corset wouldn't necessarily cover my lower belly. I decided to try a bodysuit instead. This shaper cinches my waist perfectly! Before I made the purchase, I could not fit any of my pre-pregnancy clothes (only maternity wear which made me look frumpy). Once I got my shaper in the mail (just a few days after ordering) and tried it on, I could fit almost all of my pre-pregnancy jeans. About a week after wearing the bodysuit for 8-10 hours each day, I could fit those same jeans even without putting on the bodysuit (all without exercising or dieting)! Features that I love are the hook and eye front closure and the removable straps that allow me to wear the bodysuit with a variety of clothing styles. Initially, I was confused as to what size to order as my height/weight/measurements would put me under the L size, but closer to XL and my dress size is a 10 (XL). I ultimately went with size L and it fits perfectly. It did take a day or so to get used to the tightness of the shaper, but after wearing it for a while it became very comfortable. Overall, it was a great purchase as it does exactly what it's supposed to do. I love it and would absolutely purchase another!
Does shapewear really work? What do you think? Let us know in the comments or leave a review on your favorite product to help other customers see the results they can experience!