Posted by Hourglass Angel on Sep 30th 2021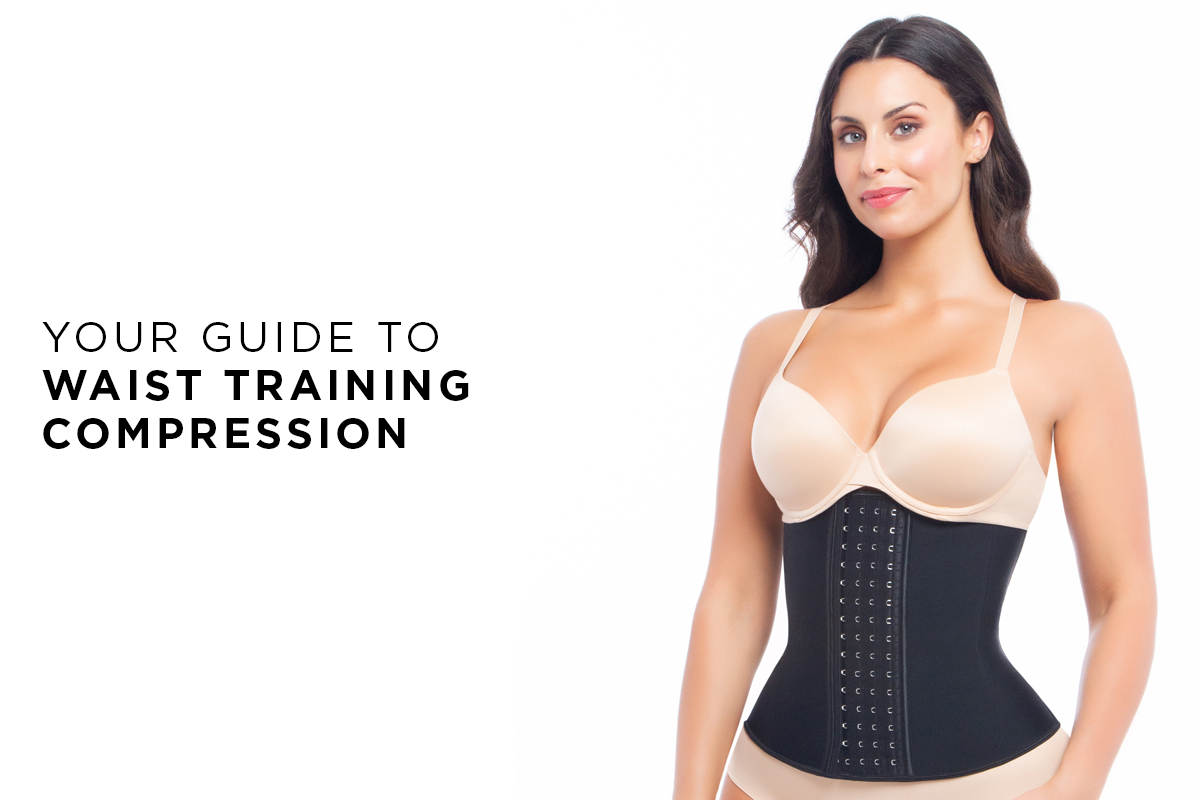 There's nothing like a waist trainer if you want a garment that firmly slims your midsection. But how tight should a waist trainer be for the optimal results?
It all depends on what you're trying to achieve with your waist trainer. They come in various levels of compression to help you reach your goals. The higher the compression, the more tightly the garment fits, giving you the most dramatic slimming. The lower the compression, the easier the garment fits, while still giving you a smoother shape.
Here are some of the options at various compression levels, so you can determine how tight your waist trainer should be based on your needs.
Low Compression
Low compression waist trainers are ideal for beginners or when you want gentler slimming, like when you're newly postpartum. They are generally the most comfortable and breathable options and allow more freedom of movement.
Moderate Compression
If you want an everyday waist trainer that you can effectively wear under almost anything, a moderate compression option is your best bet. You can use this style of waist trainer effectively as part of your ongoing waist-slimming regimen, or a shapewear as needed.
High Compression
With a high compression waist trainer, you can get major slimming results. This is an ideal option if you have experience with waist training and want to take your practice to the next level. Wear these garments as part of your everyday routine or for special occasions.
Maximum Compression
Sometimes you need to pull out all the stops. For a wedding or other high-profile event, a maximum compression waist trainer will provide you the best results you can achieve.
Adjustable Compression
Sometimes the ideal amount of compression you want will vary. Steel-boned corsets are great options for providing excellent compression that is also adjustable day by day.
How Do You Know if Your Waist Trainer Is Tight Enough?
Whatever compression level you use, your waist trainer should provide results that make you look and feel your best. You'll know your waist trainer is tight enough when you feel it providing compression and can see that it makes your figure look slimmer. How tight a waist trainer should be is the option that gives you the best results based on your goals.
Even if a waist trainer provides lower compression than other options, it should still create significant waist-slimming results. That's the power of compression at any level, whether it's created from latex, tight laces, or garment's internal boning.
If you're not sure if your waist trainer is tight enough, you can experiment to see if you can get a slimmer fit. That's the beauty of adjustable features like multiple rows of hook-and-eye closures or lacing. Sometimes if you've been wearing a waist trainer for some time, you might be ready to slim down to the next setting. On a latex waist trainer, try fastening at the next row of hooks if you feel like you're not getting the results you want. You can't size down as precisely on a steel-bones corset, but you can keep track of your waist measurement if you want to track your progress.
What Happens if I Wear a Tight Waist Trainer?
On the flip side, there are occasions where a waist trainer can be too tight. This indicates that you garment does not fit correctly. A waist trainer that is too small will feel uncomfortable and will not look flattering when you wear it. You may have difficulty fastening it at all—in fact, you may even risk damaging it.
This is why it's vital to wear a waist trainer that fits correctly based on your waist measurement. While it may be tempting to go down a size to get better results, this strategy will backfire. Always follow our size charts before you order a new waist training corset, and if you're in between sizes, choose the larger one. Remember, you can adjust the garment for optimal fit.
We hope you're equipped with all the knowledge you need about how tight your waist trainer should be and how to choose the right size and compression level. Contact us if you need any more assistance choosing your perfect waist training solution.