Posted by hourglass angel on Sep 6th 2017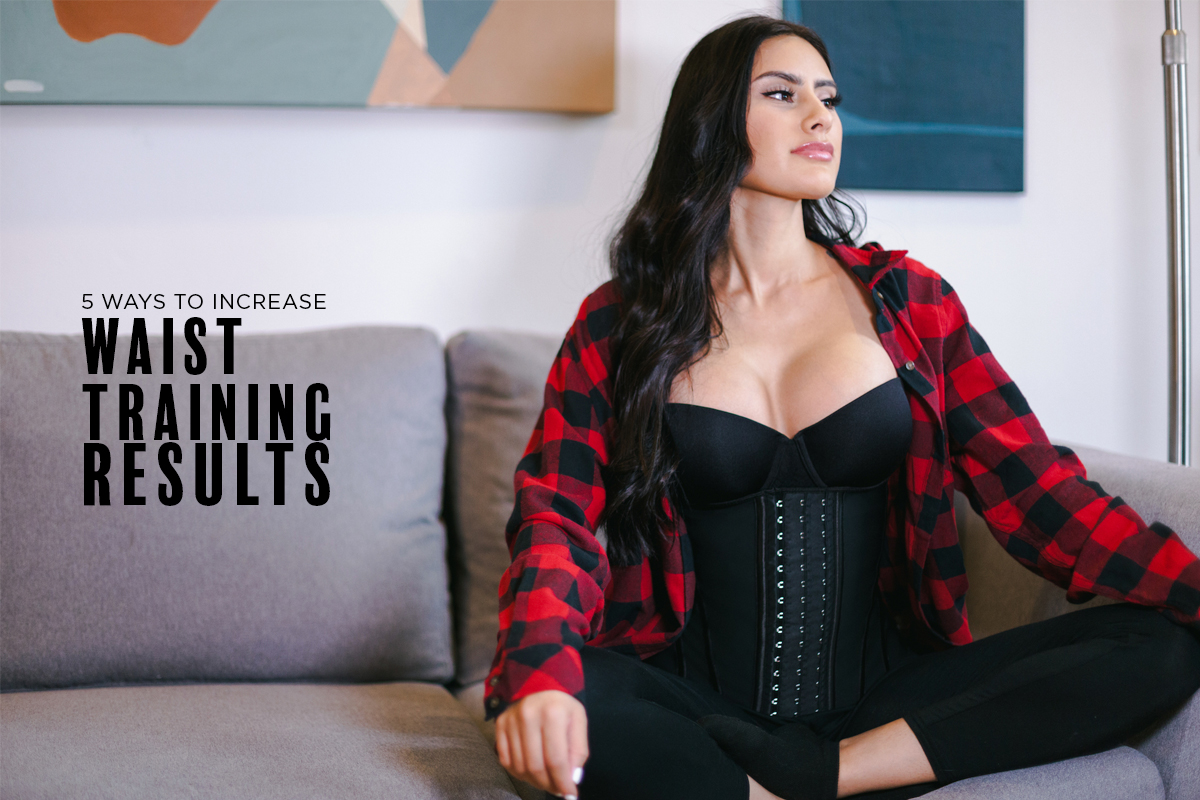 DeAndria is a full-time customer service professional who spends her free time blogging, reading and enjoying life with friends and family. Despite working out occasionally, she says she hasn't been able to get rid of those tricky "love handles" and other trouble areas around her navel. So, she decided to give waist training a try.
Immediately, DeAndria loved how the compression slimmed her midsection and enhanced her figure. She continued wearing the waist trainer during exercise and throughout her daily routine, and she started seeing even more results in just three weeks. Now, she's setting her goals even higher. Check out this interview with DeAndria and see what she's striving for next.
Tell us a little about yourself.
I work in customer service full time. I like to shop, read, try new foods and just have a good time with family and friends. My goal is to move on to Clinical Research at my current job and eventually work for myself as a blogger.
Why did you decide to try waist training?
I wanted to slim my stomach and see how it would enhance my frame. My trouble areas are around my navel and love handles.
What garments did you use, and why?

I chose the Petite Latex Waist Trainer, just to have something for the stomach/waist area only.
What were your first impressions?
It was tight and I had to get used to it at first. I felt slimmed instantly! I walked around with it on to get used to it, and I actually liked the tight fit of it.
What was your waist training routine?
I wore it when working out and around the house when cleaning up or sitting down, watching TV.
Did the garment meet your goals and expectations? How so?
It has met my goals, but I'm still striving to make it work for me even more by eating cleaner.
What were your diet and fitness habits during your waist training journey?
I worked out in it, but not as often as I should have. I ate somewhat healthy. I drink water daily and especially more when working out.
In the past, have you faced any challenges with weight-loss and/or fitness?
No real challenges in working out. I've always worked on my stomach because that is where my weight really goes, even though I am petite.
When did you start seeing results?
I started to see results after about 3-4 weeks of wearing the waist trainer.
Has anyone else noticed your results?
Yes, my sister noticed I was slimming down.
What would you say to others who are thinking about trying waist training?
I would definitely suggest waist training with the proper diet and exercise. It's also nice to wear when you want to look slimmer under a nice outfit.