Posted by by hourglass angel on Oct 22nd 2016
Creating a new life is a beautiful thing. But unfortunately, most women are unhappy with their bodies—and a lot of times it's because of the weight gain, the stretch marks and other changes that come with pregnancy.
A lot of new moms turn to shapewear and waist training after pregnancy as a way to boost their confidence. Obviously, we are in favor of that and we want to provide you with the inspiration to feel great about yourself. But before we delve into some ideas to inspire you, there's one caveat: true confidence and beauty starts from the inside out. We hope you love and embrace your post-pregnancy body no matter what stage you're at, because your body has done a miraculous thing. True beauty has no size or number on the scale.
Having said that, shapewear and waist trainers are a fast, simple and effective way to enhance your natural beauty and confidence—not to mention be a part of your health and fitness journey after baby.
So if you're ready to take control of your health and feel great about yourself, here are the best tips to help you get started. We've included inspiration from celebrities who embrace their post-baby bodies and have unabashedly used shapewear to help them do it. Use this guide to inspire and motivate your personal journey.
Crash Course in Postpartum Waist Training
If you're not up to speed on this method, a waist trainer is a waist-cinching garment that instantly slims your waistline while you wear it and can be used in conjunction with your post-baby weight loss journey.
New moms love waist trainers because they conceal the "baby pooch" while they get back into shape—they also improve posture while you wear them and provide great motivation to eat well and work out.
For a waist trainer to be most effective, you should aim to wear it daily for at least eight hours. While we recommend the gentle compression of a postpartum belly binder for the first several weeks postpartum, you can switch to a firm compression everyday waist trainer once the initial swelling following childbirth has decreased (check with your doctor).
If you've never worn a waist trainer before, you might be surprised by just how tight it feels when you first put one on. But as long as there's no pain or pinching, there's no cause for alarm—it just means that it's working! The firm compression will stimulate thermal activity in your core and help your midsection sweat more.
Daily waist training requires an adjustment period, so we recommend that you start out wearing your garment for an hour or two a day at first, slowly adding a little more at a time. You should be able to wear a waist trainer for 8–12 hours a day after about 3 or 4 weeks of dedicated wear.
We also recommend using a workout band during your fitness routines in addition to your everyday waist trainer. You'll find that you'll maximize the effectiveness of your workouts by sweating hard—which is what you want in order to effectively lose weight! Be sure you're doing extensive core-strengthening exercises to make the most out of your workouts.
Most waist trainers are constructed with 2–3 rows of hook-and-eye closures so that you can size down as you slim down. If you're in the early postpartum period and still have a lot of weight to lose, you might prefer three rows so that you have more room to size down. Always make sure that your waist trainer is properly sized. If all goes well, you may need to order a smaller one after a few months.
Get the Look: Celebrity Mom Waist Training Inspiration
The stars are unashamed when it comes to waist training, and why wouldn't they be? In additional to all the belly-shrinking benefits, waist trainers are seriously hot! Here are our favorite looks (and how you can imitate them).
Kim Kardashian and the Workout Band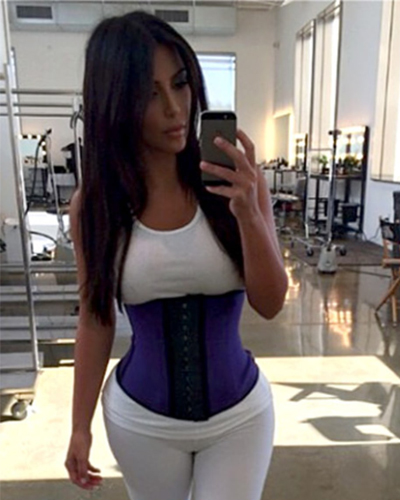 This pic is almost iconic now: the blue workout band on this mama with those incredible curves. You can imitate Kim's look with the Workout Waist Trainer by Ann Chery 2026
Jessica Alba and the Waist Cincher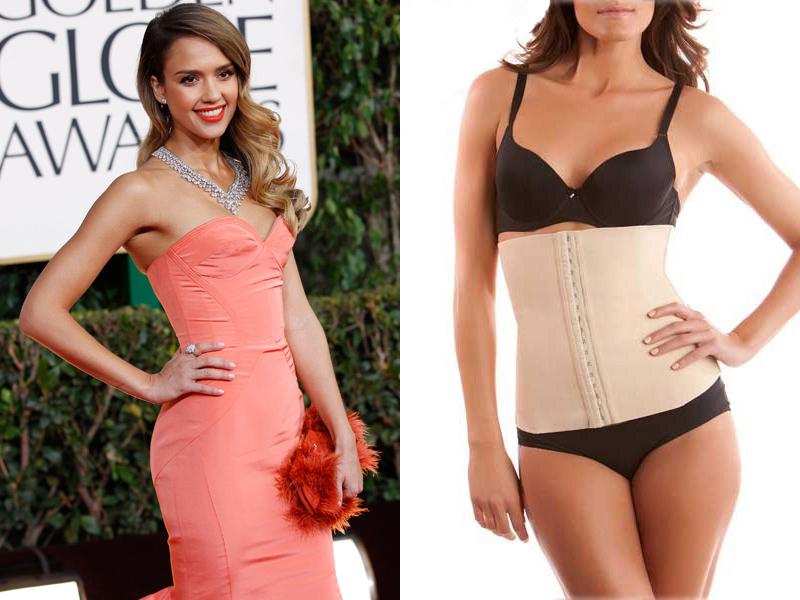 Jessica wasn't shy admitting that she loved wearing waist trainers to help her maintain that tiny waist after baby. You can get her look with the Classic Waist Cincher by Amia.
Other big names rumored to love their waist trainers after pregnancy include Kourtney Kardashian, Jennifer Garner and Gwyneth Paltrow.
Crash Course in Postpartum Shapewear
In addition to waist-slimmers, new moms also love the variety of body-shaping options available. Unlike waist training, you don't need to follow a regimen to get the most out of other shapewear. Instead, we recommend you understand your body type and focus on getting shapers that target your specific trouble spots. Here are some suggestions for different target areas:
Tummy-slimming: besides waist trainers and corsets, you can create a smooth midsection with shaping camis.
Butt-enhancing: to add some more curves to your backside, try butt-lifting shapers and panties.
Bust support: to enhance and support your breasts, try cincher vests, which also work as waist trainers. You might also enjoy braless shaping tanks and camis.
Thigh-slimming: Control your thighs and hips, while eliminating muffin top with thigh-slimming shapers.
All-over enhancement: for special occasions you might love the all-over support and slimming you get from full-body shapers.
Get the Look: Celebrity Mom Shapewear Inspiration
It's no secret that celebrities loooooove their Spanx. Here's how you can pull off some of their stunning styles:
Tyra Banks: "You put 'em on, it sucks you up, baby."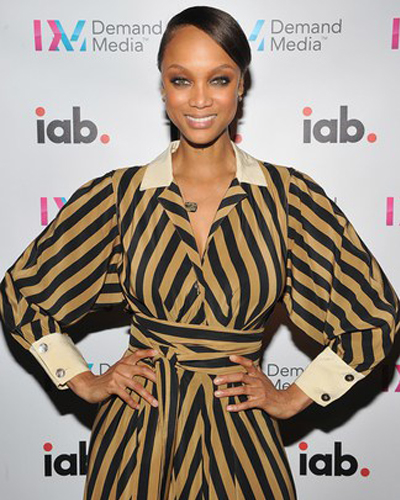 Try these: High Waist Spandex Shorts by Spanx
Carrie Underwood: Her secrets? "A stylist and Spanx!"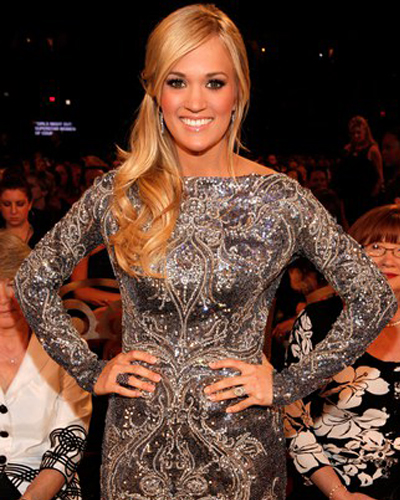 Try these: High Waist Control Panties by Spanx
Tina Fey: "Spanx are a gift from God."
You may recall her hilarious strip-down to her Spanx as she said farewell to David Letterman. No shame!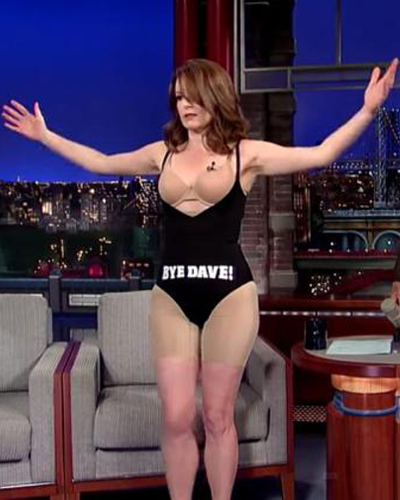 Try these: Tummy Control Shorts for Everyday Wear by Spanx
We hope this guide has gotten you motivated and inspired to embrace your post-baby body and boost your confidence! Be sure to check out more tips on our blog or contact our customer service team to guide you through your post-baby slim-down journey.