Posted by by hourglass angel on May 19th 2014
Maternity Shaping Options for Pre- and Post-Pregnancy
Relieving Discomfort and Looking Fabulous in Through Pregnancy
Congratulations, mom-to-be! Whether this is your first pregnancy or a later one, you're undoubtedly full of a range of emotions as you anticipate the growth of your belly and your family.
One of the fun parts of pregnancy is deciding what you're going to wear! Just because you're going to be much rounder in the coming months doesn't mean that you can't look fashionable and sexy, while staying comfortable.
Before you go on a maternity shopping spree, consider that a huge factor in looking and feeling great during pregnancy is what you're wearing underneath your maternity outerwear. Maternity shapewear and support garments are designed for maximum comfort and help your growing body look smooth and attractive. They can even do wonders relieving common aches and pains you may experience during the later months.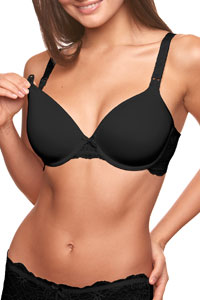 Maternity Bras: Giving the Ladies a Lift
One of the first things you may notice within days of discovering you're pregnant is tenderness and swelling in your breasts. Supportive maternity bras are an investment worth making early in the pregnancy because your breasts are only going to get larger and heavier. In fact, they're a major contributor to back and shoulder pain if you wear the wrong bra.
Good maternity bras have wide, comfortable straps and full, supportive cups. Whether or not you should use bras with underwires is a personal preference. If your breasts are particularly tender, you may want to do without them.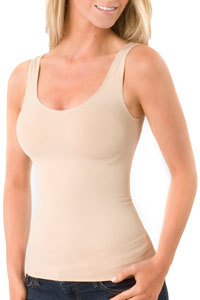 Compression Tops: Supported and Smooth Torso
Camis can be your best friend when you're layering your outfits during pregnancy. A quality top provides enough compression to give your bust and your belly a lift and smooth your bump, without sacrificing comfort. If a top is long enough, you may even be able to pull it over your unbuttoned non-maternity pants and provide shaping and support for your hips.
Compression tops are also a must-have during the postpartum period. They'll pull in all of the stretched out areas of your belly and provide light abdominal support while you heal and regain your pre-pregnancy shape. And if you plan on breastfeeding, you'll love wearing compression nursing tops around the clock!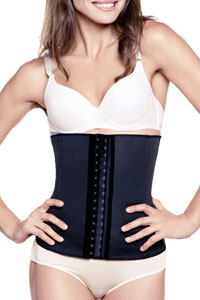 Support Bands and Belts: For Support and Relief
As your belly grows, you'll discover just how taxing a tiny baby can be on your body. Stretching ligaments and extra weight can cause a variety of aches and discomforts, including low and middle back pain, round ligament pain, pelvic pain, varicose veins and swelling in your legs.
Support bands and belts can provide instant relief to some of these common conditions, particularly if you're on your feet a lot. These garments come in a wide range of designs and strengths. Strong support belts effectively redistribute the weight of your belly to lessen whatever strains you're experiencing. Some bellybands function fashionably, enabling you to wear your unbuttoned non-maternity pants under them.
After pregnancy you might also benefit from a postpartum belt or cincher to help you regain a slender shape as your body heals.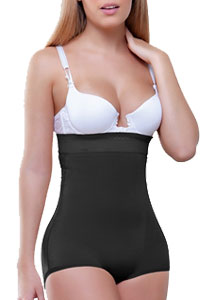 Compression Bottoms: Additional Support Down Below
Depending on the season and how much extra support you want, you may benefit from maternity compression panties or stockings. Most provide the same benefits as abdominal bands but go a step further with support around your pelvic area and thighs. Stockings will also provide instant relief for swelling and varicose veins in your lower extremities.
Like much maternity shapewear, compression bottoms additionally work well in the postpartum period, improving your circulation and providing support as your body regains its shape.