Posted by hourglass angel on Nov 12th 2016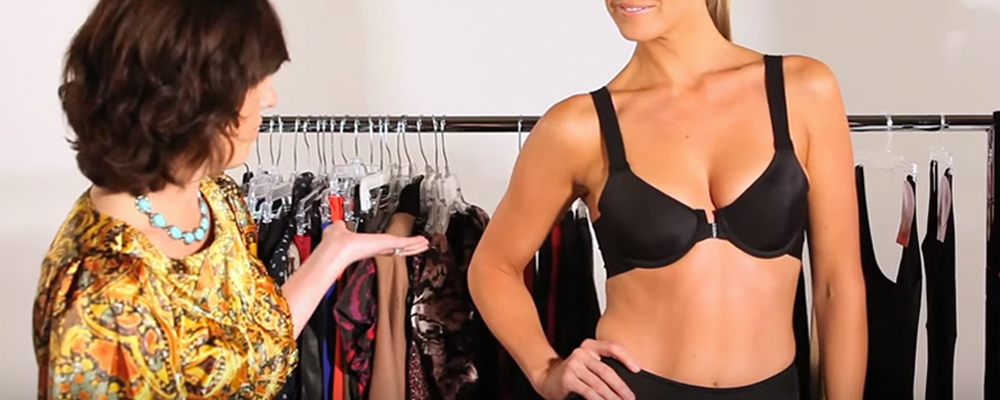 Sizing issues can be a challenge when it comes to intimate apparel like shapewear. No one is shaped exactly alike, which is why it is important not only to find the perfect size, but to find the right-fitting garment for your specific body shape.
Our shapewear stylists love working with customers and helping them find the perfect match with their shapewear. When we say we're here to help you with sizing questions, we mean it!
Here are four customers who had sizing issues but ultimately found the perfect garments after a few pointers from our team.
Case 1: A better understanding of the sizing chart.
Danielle emailed to let us know she needed an exchange in size. She had used her waist measurement of 36 inches when ordering the Clasica Latex Waist Cincher by Ann Chery—in size 36.
However, when she took it out of the package, she knew immediately that it wasn't going to fit. She confirmed this by wrapping it around her waist and seeing that it was several inches short of being able to cover her. No way would she be able to hook this one up; she needed two or maybe three sizes bigger! How did that happen?
We looked at the size chart together, and she measured her waist again to be sure. It was still just under 36 inches. Then we realized the problem.
Although Ann Chery has numeric sizes, they are not equal to your waist measurement. The size 36 that Danielle assumed she needed is in fact for someone with a waist of 28.5–31 inches. The size chart shows that size 40, which fits a 34–36 inch waist, was the correct one. So Danielle exchanged her garment for the correct size and was then able to begin her waist training.
Case 2: Choosing a better waist trainer for a petite body type.
Jen called in explaining how excited she'd been to try out the Faja Deportiva 3 Hook Workout Waist Trainer by Ann Chery. But once she had it hooked up, she was disappointed how straight her torso still appeared. Even when the garment was cinched up on the tightest setting of hook and eye closures, she didn't see the hourglass curves she had expected.
We explored a couple of solutions based on what Jen told us. First, we had her measure her waist so that she could get the right size. When you start waist training with a new cincher, it's ideal to have a garment that fits best on the loosest setting so you can size down later.
Second, we recommended a different style of waist trainer. The 3-hook styles are designed to provide more coverage for longer torsos, but since she is on the petite side, more coverage isn't what Jen needed. The alternative we suggested was the Active Band Waist Trainer by Amia, one of the shortest styles available. This would provide more targeted control at the small of the waist.
After exchanging her waist trainer, Jen let us know she instantly got the curves she wanted. And she was eager to see how her waist looked liked once she moved down to the tighter setting of hooks.
Case 3: When body measurements differ.
Marilyn started a chat with us because she had an upcoming birthday and wanted to look flawless. Previous body shapers she tried out either didn't shape her enough or else squeezed her too much and created bulges that weren't there before! All she wanted was to see slimming results without discomfort.
The key to getting the best results is to choose the right size and garment. We had Marilyn take current measurements for her waist and her hips. She had been looking at various styles by Vedette and narrowed it down to two choices: the Vivian Strapless Boyshort Bodysuit with Frong Closure 126 and the Lilian Strapless Body Shaper 123.
Here is what we discussed with each garment: The latex core in both efficiently compresses the waist and hips by an inch or more. The boy short design shapes the rear, plus the removable straps would work well with her outfit. Marilyn's hip measurement put her at an XL, but her waist measurement put her at a 2XL. Marilyn was used to ordering size Large clothing and was skeptical that the size 2XL would provide any results. We know that the brand Vedette runs small and further that with all shapewear it is important to go up in size instead of down. She ended up ordering both, one in size XL and the other in the 2XL. When she tried them out, she found she could not put the XL on without a struggle and the 2XL went on smoothly and slimmed her in all the right places!
Case 4: Sizing butt-lifting jeans.
Kate was a bit frustrated, as she found herself debating about three different sizes for one pair of jeans, the Midnight Lift and Sculpt Jeans by Amia. She didn't want to go through the hassle of trying out a pair and returning it if it didn't fit right. So she called us for answers.
The size chart showed that her hip size would put her between sizes 11 and 13, but her waist size was in between sizes 9 and 11. She emphasized she needed a tight fit; she didn't want her butt-lifting jeans to be at all baggy. She usually wore a size 11. We assured her that the correct fit in the jeans would indeed give her butt the lift and enhancement she was seeking.
So what was the correct size? For Kate, the middle ground was the size 11. The jeans have some stretch and were able to accommodate her hips—which worked well considering that she wanted a tighter fit. Unlike shapewear, you do not always have to choose the largest size when fitting jeans. The size also worked because these jeans do not have a high-waist design—so the waist measurement wasn't as crucial to getting a precise fit.
Ordering a new brand without having an idea of the sizing can seem more complicated than it is, but we do our best to simplify it for customers like Kate!
Have sizing questions? We're here to help you find the best-fitting garment for your body's needs. Please contact our stylists and we'll be happy to guide you.