Posted by hourglass angel on Apr 15th 2016
Step Into Spring: Expert Style Tips From Fashion Blogger Favorites
Spring is here, which means it's time for flowy skirts and dresses, floral prints and other flirty styles of the season. Are you wondering how to transition from heavy winter wear to a light and carefree look this year? You can make the transition flawlessly with some great style tips, made complete with high quality shapewear!
Some of our favorite bloggers and Instagram babes are talking about what to wear this spring. Take a look at their favorite styles and how to pair them perfectly with shapewear.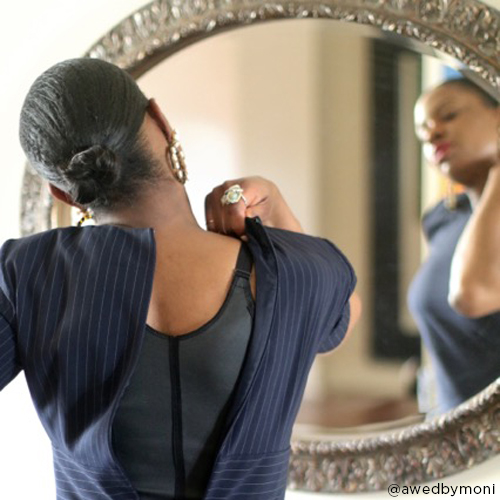 Awed By Monica: New mom Monica looks incredible in her sculpting vest waist trainer. "A smaller waistline and flat stomach will definitely keep heads turning in your outfit of the day."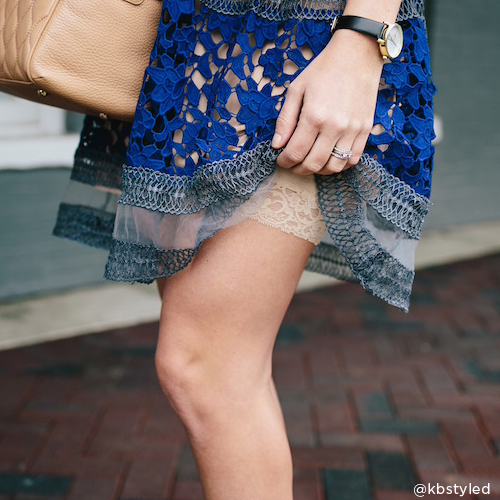 KB Styled: Brooke knows exactly how to rock a flirty spring dress with help from the Amia Mid-Thigh Bodysuit. " What I love most about this particular style is that it shapes my waist all the way up to my bra line and it also has straps to help hold everything up."
Style Waltz: McKenna shows us how the Amia Corselette and Mid-Thigh Bodysuit are her go-to items for both casual and dress-up styles. "Not only is this suit super comfortable but I love how it pull everything together and made me look as if I had been hitting the gym!:)"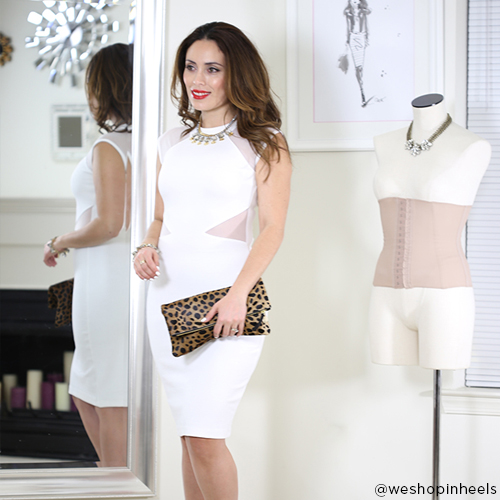 We Shop in Heels: Tatiana is ready for spring dresses and wedding season with her waist trainer and mid-thigh bodysuit. "It's not a secret that even celebrities on the red carpet take the benefits of a shape wear, it's like photoshop for your body, an instant makeover."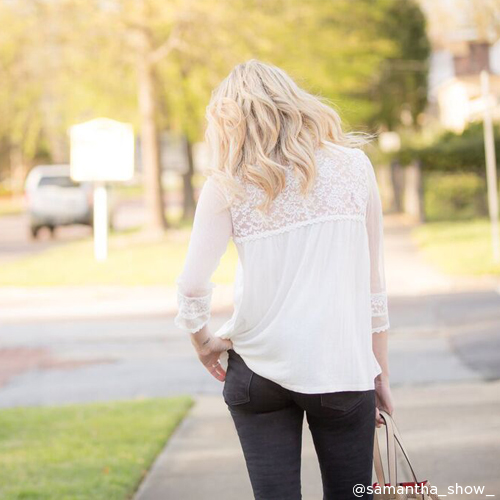 The Samantha Show: Samantha loves using her waist trainer so much, she wish she'd discovered it sooner! I SO wish I would have had this after having my kids because there is nothing worse than adjusting back to your pre-baby body and the feeling of extra skin just hanging there. This would have been perfect!" She also looks stunning in Amia Shape and Sculpt Jeans.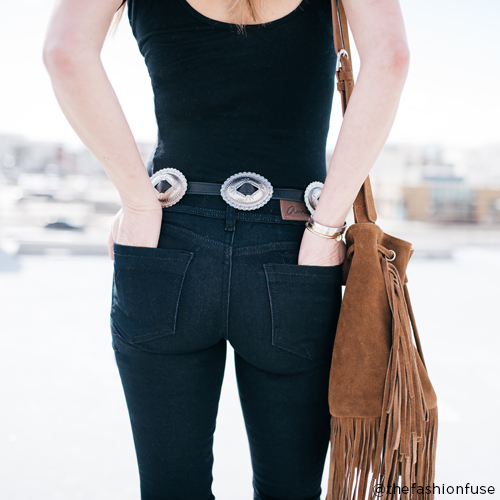 The Fashion Fuse: Angie discovers how butt-lifting jeans can completely transform your look!. She has a thin frame, and she says, "It was fun to have a little more junk in the trunk!"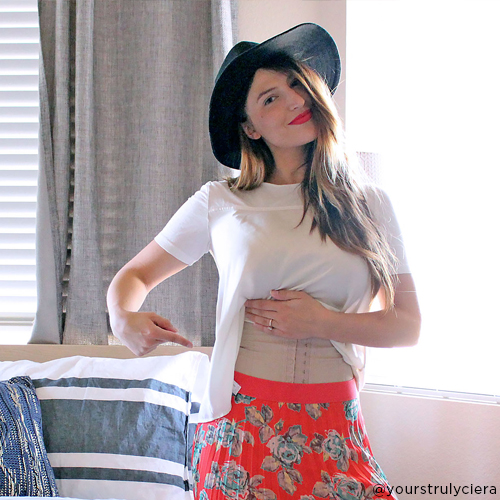 Yours Truly Ciera: This new mom reveals her secret: wearing a waist trainer under EVERYTHING! "I love how it smooths down my post baby pooch, and it has tremendously shrunk down my waist size! "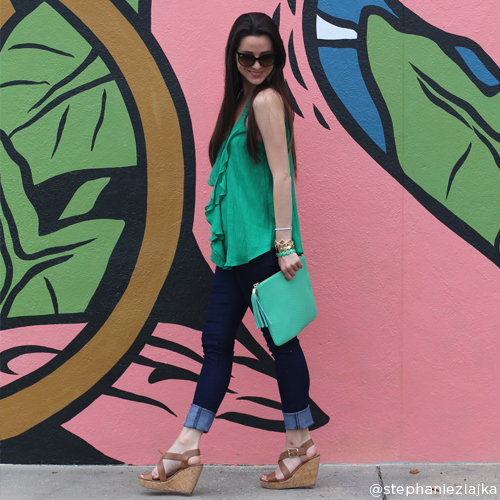 Diary of a Debutante: Stephanie shares the easiest way to transition out of winter, even if you've put on a few extra pounds. " Shapewear, ie undergarments for women who want a flawless, bulge-free silhouette while rocking even the tightest of clothing, has become my go-to solution for making my favorite spring trends go from great to perfect, and their sexy, slimming effects help to highlight all of my best features even when I'm not actually feeling my best." Check out her look in Amia Lift and Sculpt Jeans and the Miracle Vest Waist Cincher by Squeem.