Posted by by hourglass angel on Dec 21st 2017
When you shop for a waist trainer, one of the questions you might have is: which one is the best?
There are many factors that contribute to what makes a waist trainer effective, including your personal goals, preferences and dedication to wearing it. When it comes to dramatic slimming results, you'll want to choose a waist trainer based on its compression level.
Not all waist trainers are constructed in the same way, which is why we thought it would be helpful to provide some examples of waist trainers ranked at different levels of compression.
Which one is best for you? Those with less compression may be better for beginners or occasional waist training and may provide more versatility and flexibility. High compression waist trainers will slim more dramatically during use and may provide you with the precision results you want, particularly if you're more experienced and dedicated to an everyday waist training regimen.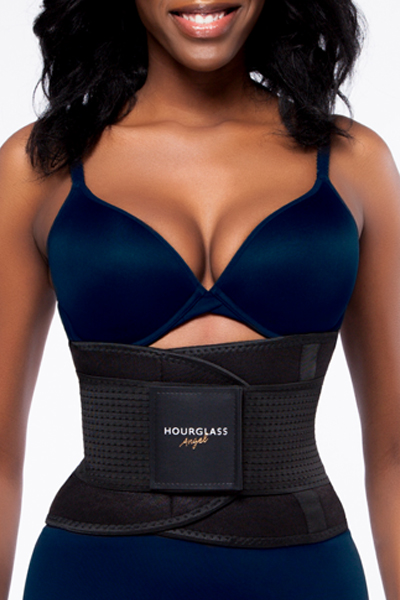 This is an easy-to-use waist trainer designed for women on the go. Its unique velcro closure design creates a custom compression level. This makes it ideal for workouts because it allows you the freedom to choose a compression level that allows for flexibility during vigorous movement, without sacrificing the effectiveness of a quality waist trainer. Using steel boning to reinforce firm compression, you'll still experience a firm hold and stimulation in your core every time you put it on.
You might prefer this style of workout band if you need a quick and easy way to get into your workout gear but still want big results. Simply pull it together and go! Another benefit of the velcro closure is that it sizes down with you as you slim your waistline over time. No need to worry about it being too big, because it's always going to fit at the exact size you want it to.
These two waist trainers are designed for everyday use and provide firm compression using a latex core and hook-and-eye closures. These are the styles you want to try when introducing a new waist training regimen. You'll want to start with just an hour or two a day when you're getting used to it, and then slowly extend the amount of time each day. After a few weeks you should feel comfortable wearing them for at least eight hours a day.
The Amia Classic Waist Cincher immediately slims your waist by 1-4 inches. It's ideal for use at the office, in formal attire or at home. The firm compression will stimulate thermal activity in your core and help you perspire around your midsection, while the cotton lining will keep you cool and comfortable all day. The Squeem Waist Cincher provides similar results but is an ideal choice for curvier women as it comes in sizes up to 5XL. Both waist trainers provide unbeatable smoothing for the whole midsection and perform well for special occasions.
When you want to take your workouts up a notch and optimize your waist trainer results, these high compression workout bands will get the job done. These are designed exclusively for workouts and will withstand rigorous movement and sweat. We recommend rotating a workout band through your wardrobe along with your everyday waist trainer. That way you will always have a fresh and clean waist trainer to wear, and you'll be getting the most out of each garment.
The Best Waist Trainer by Hourglass Angel is aptly named! It will produce results instantly of 1-4 inches, while helping you sweat harder during exercise and giving you a more effective workout. This style is made in sizes up to 5XL, so curvy women can get their workout on and feel phenomenal while doing it. The Waist Trainer Active Band by Amia is a very similar style that comes in sizes XXS-3XL. Both styles come in various colors and use two rows of hook-and-eye closures, making them easy to tighten when you're ready to size down.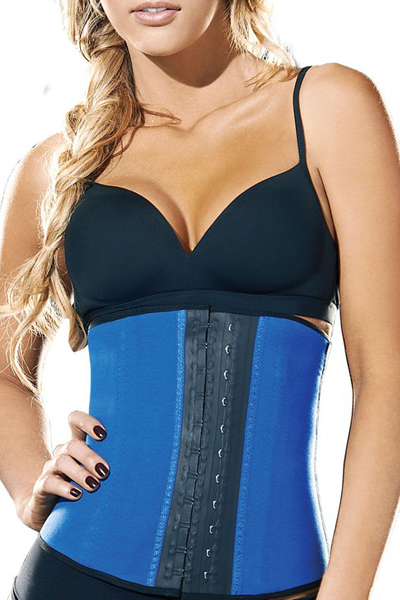 This workout band is one of our most popular sellers and for good reason: it gets results! The difference that the Ann Chery band provides is its precision fit and targeted compression through the whole midsection. If you don't take proper measurements, you may find that it runs a bit small. But when it does fit correctly, you get the wow-factor with your results: a firm hold and up to four inches of slimming around the waistline.
The high compression in this waist trainer makes it ideal as a workout band rather than an all-day garment. But combine it with an everyday waist trainer and you'll be blown away by the results.
If you like the precision fit and maximum compression of the Ann Chery brand, you may prefer it as an everyday waist trainer. Check out the Clasica Black 3 Hook Waist Trainer by Ann Chery 2021 or the Ann Chery Latex Waist Trainer Vest 2027. The three-hook style will give you more room for sizing down if you hope to have dramatic results, and the vest style provides more support and coverage for your whole back.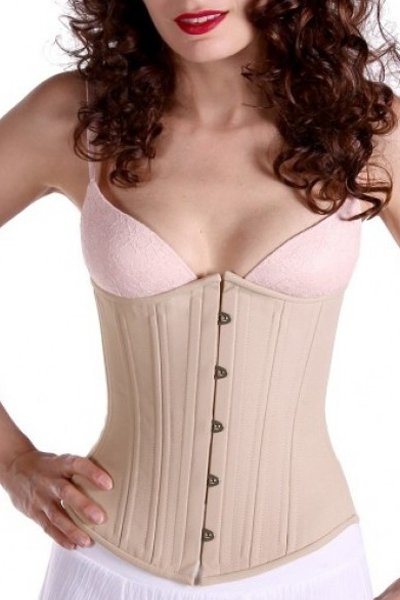 If you want to take your waist training experience to the next level and get even more precise results, you're going to want to try a steel-boned corset. This style laces up in the back, which helps you to tighten it to the firmest compression level possible. Steel boning keeps the garment in place, and it will last longer than latex. If you're experienced with waist training and you want to invest in a garment that you can keep for a long time, this is the direction you want to go.
We hope that provides insight into the different compression levels of waist trainers and what they can do for you!